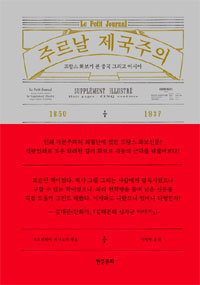 The subtitle of the book is "China and Asia in French pictures." In the Western countries, "illustrated newspapers" with color pictures emerged after the mid-19th century as it took less time and cost for color printing. Newspaper companies sent their correspondents, who were both painters and reporters, to foreign countries to deliver up-to-date news. As China became prey to Western powers after the first Opium War (1840-1842), these newspapers ran a great number of articles about China.
The book contains some 400 pictures about China that were on French illustrated newspapers, such as "Le Petit Journal" between 1850 and 1937 and some comments about them. The pictures include the dignified faces of an emperor of the Qing Dynasty and his officers as well as soldiers and people shedding blood in wars and uprisings. As some Chinese figures said in the recommendations, those pictures are works of art.
These pictures of a neighboring country, which fell victim to imperialism a century ago, are not just stories of a complete stranger. There are also pictures of the Sino-Japanese War and the Russo-Japanese War, which took place on our home soil. The front page of the August 13 edition of "Le Petit Journal" in 1894 ran a picture of Chinese, Westerners, and Japanese talking to one another in front of Korean traditional houses. That was 19 days after the breakout of the Sino-Japanese War in our land. Korean people are nowhere to be seen in the picture. It is as if the newspaper pointed out that Korea was an outsider in a war that took place in our own soil.
gustav@donga.com