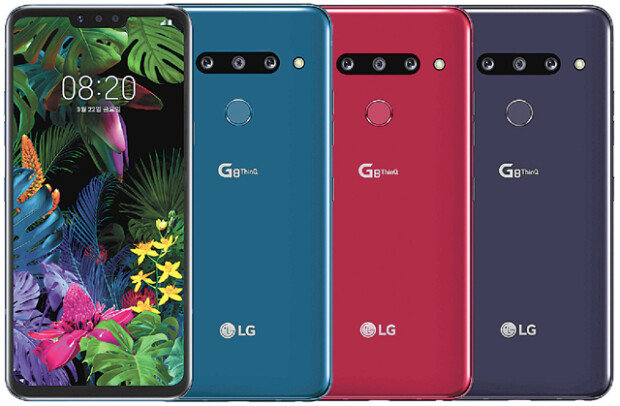 LG Electronics has debuted its strategic smartphone G8 ThinQ in Korea on Friday. It will also launch the latest flagship smartphone in North America and Europe soon.
According to the company, the G8 ThinQ's all three cameras are safety under the back glass, while the "Z Camera" on the front allows biometric recognition using fingerprints, veins, and the face. The new mobile phone model also incorporates an "Air Motion" function so that users can answer the phone or start an application with just a gesture.
The phone is also equipped with a "display speaker" that offers audio from the screen itself. People will be able to make phone calls just by placing one's ear on any part of the phone without a phone call receiver.
The LG G8 ThinQ will come in three colors: Carmine Red, New Aurora Black, and New Morocco Blue, and is priced at 877,000 won in Korea.
Dong-Jun Heo hungry@donga.com