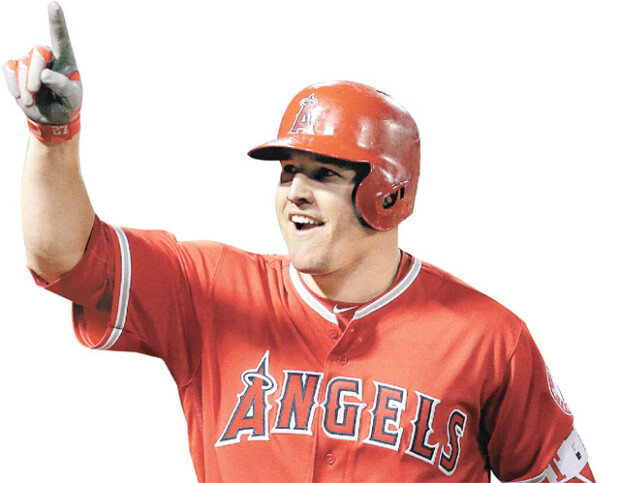 Mike Trout has become the highest paid player ever in Major League Baseball as the center fielder finalized a 12-year, 430-million-dollar deal with the Los Angeles Angels on Tuesday (local time).
However, a boxing superstar signed a lot more expensive contract than Trout. The boxer is Floyd Mayweather Jr., who is famous for ostentatious display of his wealth. Mayweather agreed to a six-fight, 30-month deal with American cable television network Showtime back in 2013, according to American business magazine Forbes last year. The contract value was not made public but it was revealed thanks to purse-proud Mayweather. He was known to have secured at least 200 million dollars and earned approximately 450 million dollars from the promised fights, including the one against Manny Pacquiao in 2015, which was dubbed the "fight of the century." The figure is 20 million dollars higher than that of Trout. Forbes said Mayweather earned 285 million dollars a year from June 2017.
Lionel Messi of FC Barcelona in the Spanish La Liga earns a higher annual salary than Trout. The annual salaries of football players are unknown, but Messi is known to have received an annual salary of 84 million dollars last year. If he receives an equivalent amount of annual salary for 12 years, he will earn twice as much as Trout. Messi's current contract expires in June 2023.
Won-Joo Lee takeoff@donga.com