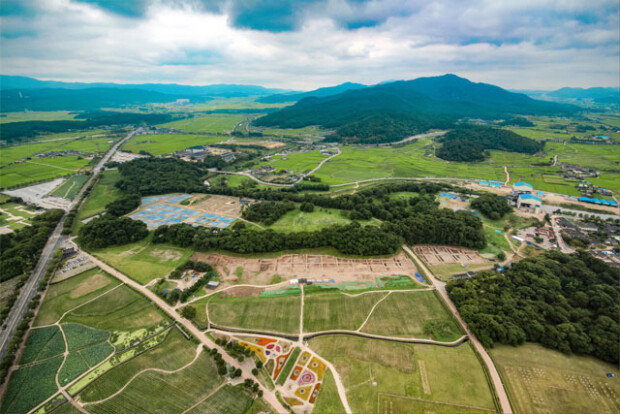 A moat of the Wolseong Palace (Historic Site No. 16), the royal palace compound of the Korean Silla monarchy in Gyeongju, will be restored to its original form during the Unified Silla periods.
The Cultural Heritage Administration and Gyeongju City of North Gyeongsang Province announced Tuesday that the Northern moat of the Wolseong Palace will be rebuilt as a moat made of stone in which water flows.
Wolseong, which served as the Silla monarchy's royal palace from the 2nd century, had a large-scale moat around the fortress for the purpose of defense. It is estimated that the moat was originally a large pit in the ground until the unification of the three kingdoms, but turned into a stone-made moat with stone walls on the edges in the 8th century as the kingdom no longer needed it to fortify the area.
The Gyeongju National Research Institute of Cultural Heritage had discovered six moats until 2014 since it started research in Wolseong in 1984. One among them has been restored as a moat for fresh water, and the other two have been rebuilt as dry moats. In its excavation survey in the remaining three moats since 2015, the institute has found a wooden tablet of the 43rd year of the sexagenary cycle and a Sogdia-shaped clay doll, which reveals Silla's trade relations with other countries.
Won-Mo Yu onemore@donga.com