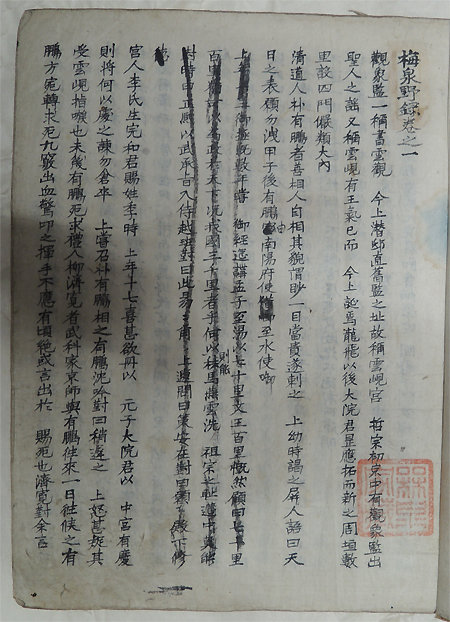 The posthumous works and four documents of Hwang Hyun (1855-1910), a poet from the late Korean Empire known as his nickname Maecheon, are designated as cultural properties. In 1910, the poet and Confucian scholar wrote a "death poem" and died in protest against deprivation of his country's sovereignty.
The Cultural Heritage Administration announced Monday that it will register Hwang's works such as "Maecheonyarok" and "Ohagimoon" as cultural assets.
The Maecheonyarok is a seven-volume documentation describing the history of Korea between 1864, when Heungseon Daewongoon took office, and 1910, when Japan deprived Korea of its sovereignty. The document is considered as greatly valuable data for studies of modern history thanks to detailed yet liberal accounts on corruptions committed by politicians from the late Joseon era as well as Japan's invasion and Korea's resistance. Presumed to be the draft version of the Maecheonyarok, Ohagimoon depicts in great detail the historical facts and Korea's resistance activities including the struggles of voluntary armies between the late 19th century and the year of 1910.
"Maecheon Hwang Hyun's poetry, autographs, references, gyoji and poem compilation" consists of seven handwritten poem books, letters from his friends, newspaper clips, and the gyoji and poem compilation that Hwang used when he passed the Saengwonsi test with honor in 1888.
Won-Mo Yu onemore@donga.com