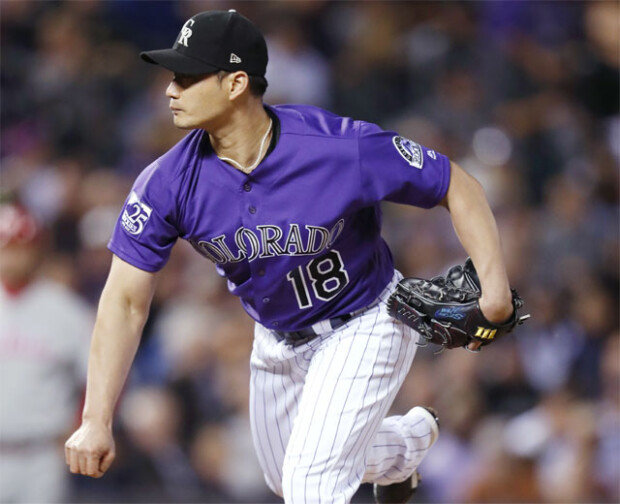 In his first spring game against the Cleveland Indians at Salt River Fields at Talking Stick in Arizona on Tuesday (local time), Oh Seung-hwan took the mound in the top of the fourth inning and threw a perfect inning in relief. The South Korean reliever checked control over his pitches, throwing curves and changeups as well as fastball, his main weapon of pitching.
Oh pitched aggressively with 11 out of his 13 pitches being called strikes. The maximum speed of his fastballs was only 90.5 mph (145.6 km/h) but hitters could not hit the ball as he had a great control over his pitches. Trayce Thompson was popped out to first base, Brandon Barnes was popped out to shortstop, and Daniel Johnson was popped out to first as well. Oh only got three hitters out but he effectively dealt with both left and right-handed hitters. The first two hitters were right-handed and the last one was left-handed.
Oh held right-handed hitters to 0.166 last season, outplaying hitters with fastballs and sliders. But the figure for left-handed hitters was higher at 0.291 as he could not pitch sliders that move in toward left-handed hitters. His split finger fastballs (splitter) that drop in front of hitters were not effective either.
That is why Oh Seung-hwan has been practicing a typical changeup that drops outside left-handed hitters. "It's not perfect yet but not completely off the mark," the Korean pitcher said. "Hitters will get confused about which pitch I would throw."
Bae-Jung Kim wanted@donga.com · Heon-Jae Lee uni@donga.com