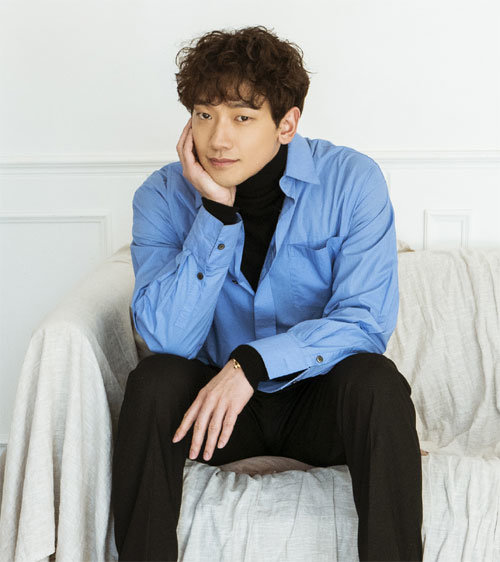 Film Uhm Bok-dong to be released on Wednesday was a textbook action movie to actor Jeong Ji-hoon (36). Even with the broad-based experiences in action movies such as Speed Racer (2008) and Ninja Assassin (2009), it was not easy for him to crisscross an uneven floor on a bike for nine hours a day in scorching summer. He went around the 500-meter track more than 10,000 times.
"Fighting scenes are more fun because you have a partner, but old bikes don't even have brakes which was why I had to go around the full track even if the shot was a blooper," Jeong said with a smile. "I don't even want to look at the bike anymore."
The film is based on a real figure Uhm Bok-dong who ranked first for the first time as a Korean at the Joseon Bike Race during the Japanese colonial era. He walked with faltering steps recalling his father who carried a Korean A-frame carrier on his back to express Uhm, a water-seller living in a remote area. Putting water on sweaty feet was his father's know-how.
Most importantly, he tried to erase the image of him as a singer. "I liked Uhm because he was out of style. I even thought of not brushing my teeth to be more like him," he said. His co-actor Lee Beom-soo recommended the movie to him, and he said Uhm Bok-dong reminded him of soccer player Ahn Jeong-hwan and Park Ji-sung during the 2002 World Cup.
"This film means a lot to celebrate the 100th anniversary of Korea's independence movement as it tells a story of a person who was not highlighted by history even though he was a hero of the Korean people," Jeong said.
The movie that started shooting in 2017 had many twists and turns. The director left and rejoined, and there was a controversy when Uhm was found out to have been imprisoned with the charge of stealing a bike. "There were some noises, but I am satisfied because everyone did their best," he said.
He got married to actress Kim Tae-hee in 2017 and has a daughter. It is not easy for him to dance like he is still in his 20s, but he wants to stay as a singer as well. He is planning to release a new album and hold concerts at the end of this year. He has been taking leading roles in films, but now he is eyeing on supporting roles, too.
"I want to try completely different roles such as comedic or villainous roles," Jeong said.
Kyu-Jin Shin newjin@donga.com