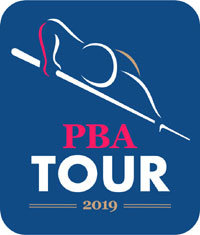 A professional league for billiards, which is enjoyed by some 10 million Koreans as a hobby, will be launched.
The Commission for Promotion of the Recognition of Billiards as Professional Sport held a proclamation ceremony to launch the Professional Billiards Association (PBA) tour on Thursday at the Techno Mart in Shindorim, Seoul and announced plans to commence professional billiards competition starting in June.
The PBA tour aspires to joins the ranks of the U.S. Professional Golf Association (PGA) and the U.S. Ladies Professional Golf Association (LPGA). The first competition will commence in June this year, with six to eight more by February next year. The regular tour offers up to 300 million won in total prize and 50 million won for champion, while the major tour offers up to 400 million won in total prize and up to 100 million won in championship money.
Like volleyball, the competition is held in sets. The first player to get forty points becomes the winner. The PBA expects that the format of the game will increase speed and tension and enable dramatic comeback wins.
The PBA is planning to hold a pre-match in April to select eligible professional players for the competition. The first tour, the top league, will register per season, with a quota of 128 players. The second tour will be consisted of a promotion and relegation scheme.
PBA aspires to promote billiards as one of the top five professional sports alongside football, baseball, volleyball and basketball. "The billiards market in Korea is played by 1.2 million people every day at around 2,000 billiards rooms in the country. There are 120 million people who enjoy the sport. With Koreans accounting for about 80 percent of the caroms billiard market in the world, there is potential to grow further. Caroms billiards is played by scoring points by caroming one's ball off the opponent's cue ball. Billiards also includes eight-ball.
"Many have attempted to promote billiards as a professional sport, but it wasn't easy," said Lim Jeong-wan, the chair of the Korean Association for Professional Billiards. "I hope that launch of the professional tour competition will help promote billiards as a popular sport and add financial support to professional players."
Won-Joo Lee takeoff@donga.com