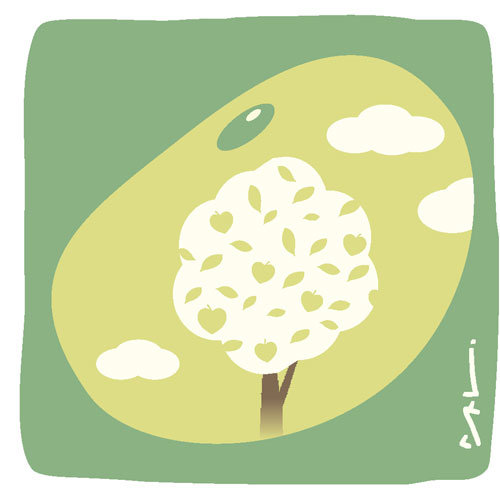 "A seed knows how to wait. Most seeds wait for at least a year before starting to grow; a cherry seed can wait for a hundred years with no problem. What exactly each seed is waiting for is known only to that seed," American geobiologist Hope Jahren wrote in her book "Lab Girl."
I tend to fiddle around before penning a story. So do I right before the deadline is to come. Energy arouse during the time I just goof around. It amounts to a relaxing hot tub time before scrubbing skin, rather than a time for steaming rice before cooking a bowl of it. To be specifically, just fiddling around is similar to thinking over an issue over time before making a confession. I compare myself to a dog that looks around here and there to find a place to poop on.
It takes some time before you start whatever. Wait for the time when a kernel ripens enough to come out naturally. Likewise, writers are supposed to wait until they are filled with a strong will to pen. They should make sure letters are ready to be jotted down on paper. Then, readers as well as writers would find it comfortable with perusing their books.
The story about the awaiting see in Hope Jahren's "Lab Girl" comes across as impressive. One hundred years' waiting time in the dark! A lotus seed turned out to have waited throughout 2,000 years in a Chinese peat swamp. It may take 2,000 years for a thing to start. Then, it may have stayed alive to boom over the time period, rather than being left dead.
A sprout is a long-awaited miracle met by a seed. Only the seed know how long it has to wait. If you only see a tree, it implies that there are more than 100 trees breathing to realize their true self, according to Jahren who describes the secret of the forests and the incomprehensible mystery of living things.
Everything has a reason all the time. The seed of not yet comes to bear the fruit of finally, only if and when we can purely stay in the waiting time.