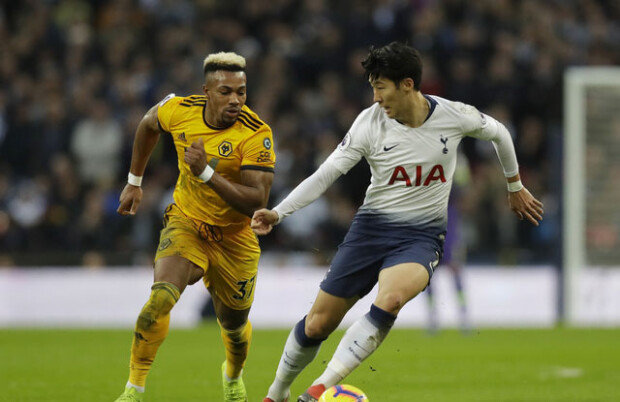 The British press is lavishly praising Son Heung-min who has been netting a goal in four consecutive matches upon his returning to Tottenham.
British newspaper Daily Mail analyzed Son's performance referring it as "superSONic." The title adopted a word "supersonic" with Son's surname in capital letters, while writing "Son is as fast as lightning." According to reports, Son's instantaneous maximum speed was 21.31 miles (around 34.3 km), faster than anyone in his team including Lucas Moura and Moussa Sissoko.
"When Tottenham lost Harry Kane and Dele Alli to long term injury, pundits and fans everywhere wrote them off. But then the 'Son' came out. After a number of match winning performances, Son is now tipped as one of the favourites for the Premier League player of the season award," BBC reported. "There have been successful Asian footballers in European football before but no one has ever been at the same level as Son. Park Ji-sung was very popular at Manchester United but he never got close to winning the player of the year award as Son might just do."
Son scored a goal in 13 matches this season, and Tottenham won in all matches where Son made a goal. He has recorded 11 goals and five assists in the recent 12 matches. Citing statistics, Daily Mail proved that Son had a bigger presence than Kane. When Son was in a match, Tottenham's winning rate was 80 percent, while it was only 71 percent with Kane. Moreover, its winning average was 67 percent without Son, but 100 percent without Kane. Son will try to score a goal in five matches in a row against Burnley on Saturday.
Seung-Kun Lee why@donga.com