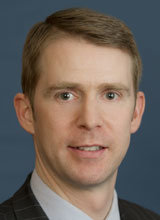 It has been confirmed that the so-called Carnegie team, which advises U.S. Special Representative for North Korea Stephen Biegun, proposed a strategy of putting "comprehensive, verifiable caps" (CVC) on North Korea's nuclear arsenal.
Toby Dalton, co-director of the Nuclear Policy Program at the Carnegie Endowment for International Peace, said in an interview with the Dong-A Ilbo on Wednesday (local time) that it is realistic to implement the CVC strategy until 2020, when U.S. President Donald Trump's first term ends. Dalton noted that as the "final, fully verified denuclearization" or the "complete, verifiable and irreversible denuclearization" approaches cannot reach their final goals at once, there needs to be a middle ground. He added that the CVC is that middle ground.
It seems that how much Biegun will use the proposal during his working-level contract with North Korean negotiators will determine whether the CVC strategy will be reflected into the results of the upcoming U.S.-North Korea summit.
Dalton explained that unlike the freezing of nuclear activities, "capping" means the North's suspension of its nuclear weapons production both in terms of quality and quantity. "Capping" also includes verification, he added.
According to the Carnegie team, CVC means the suspension of the production of all nuclear materials and missiles; additional manufacturing and storage of nuclear warheads and related components; and the operation of additional nuclear facilities. In short, the capping would stop the North's additional nuclear activities before accomplishing a phased and complete denuclearization.
However, the CVC strategy could trigger controversies over whether the U.S. recognizes the North as a nuclear-possessing country, as the approach does not include the nuclear arsenal the North already possesses. Recognizing such concerns, Dalton argued that it would be possible to control the North's nuclear weapons during the CVC process through a ban on and surveillance of the North's military exercises and mobilization involving ballistic missiles.
Dalton is a nonproliferation expert who made multiple visits to North Korea while serving at the U.S. Department of Energy from 2002 to 2010. The Washington Post reported on Wednesday that Biegun has been collecting ideas from experts from Stanford and the Carnegie Endowment for International Peace.
jkim@donga.com