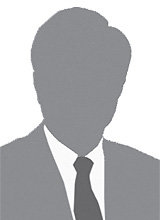 Attention is being gathered to who will take the job among diplomats as former CIA Korea Mission Center chief Andrew Kim reportedly worked for a second U.S.-North Korea summit behind the scenes.
It is reported that Kim visited South Korea to meet North Korean officials at Panmunjom ahead of his retirement in last December and introduced his successor to his counterparts at the National Security Office and the National Intelligence Service. However, there has been little information on the next head of CIA Korea Mission Center. "All I know is that Kim's successor is a white man in his 50s, who is known to have dealt with China and Japan," said a diplomatic source. "Reportedly, he has little working experience regarding North Korea."
It is said that the CIA finds it sensitive to let information on the next head be released to the public. According to sources, the U.S. intelligence agency asked its Korean counterparts to make sure his identity is kept confidential. Thus, only a few South Korean officials at the presidential office and the spy agency know of the name and work profile of the person in question.
Apparently, Washington has judged that there could be some disruption in its nuclear negotiations with Pyongyang, where security matters most, if Kim's successor's identity is kept open. Kim, called Andy in South Korea, has been known widely as he is fluent in Korean and has wide connections in Seoul. In particular, it was last May when he was reported in North Korea's Rodong Sinmun describing him accompanying U.S. Secretary of State Mike Pompeo as a translator in a meeting with North Korean leader Kim Jong Un.
weappon@donga.com