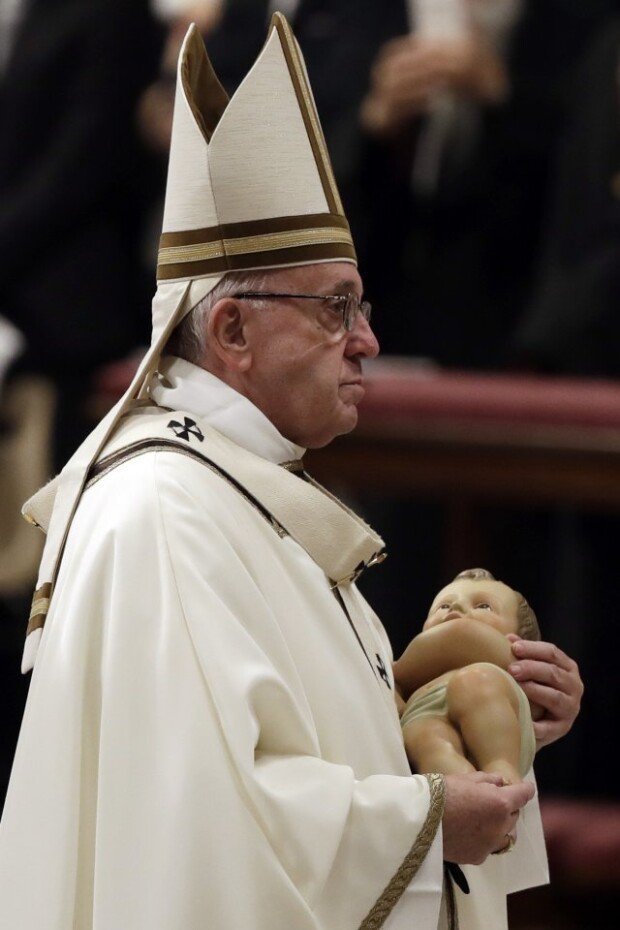 Pope Francis criticized the endless consumerism of modern society and urged to focus instead on the meaning of a simple life at the Christmas Eve Mass.
According to the Associated Press and the Guardians, the Pope condemned the "insatiable greed" and urged 1.3 billion Catholic believers to meditate over the value of love, charity and simplicity at the Christmas Eve Mass in St. Peter's Basilica at the Vatican on Monday (local time).
"Standing before the manger, we understand that the food of life is not material riches but love, not gluttony but charity, not ostentation but simplicity," said the Pope while mentioning the life of Jesus who was born in a manger in his homily. "An insatiable greed marks all human story, even today, when, paradoxically, a few dine luxuriantly while all too many go without the daily bread needed to survive."
"Do I really need all these material objects and complicated recipes for living? Can I manage without all these unnecessary extras and live a life of greater simplicity?" Pope Francis added.
Ga-In Koo comedy9@donga.com