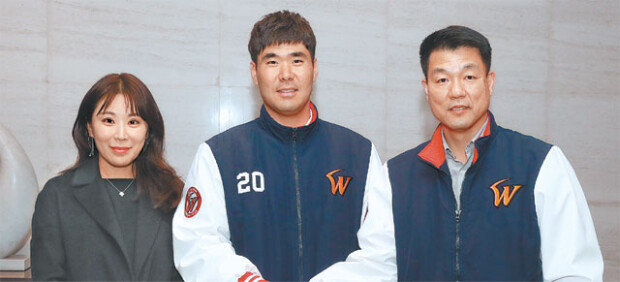 The sport agent system has been introduced for the first time this year in the history of the Korea Baseball Organization (KBO). The 3rd Board of Directors of the KBO last year decided to introduce the sport agent system. A few sport agents have helped players sign a contract but this is the first time that the KBO and baseball clubs officially approved their activity.
In order to become a sport agent, one needs to pass the qualifying examination and be licensed by the Korea Professional Baseball Players Association (PBPA). Some 91 people passed the first exam in December last year and 37 made it through the test in July this year. Among them, about 50 people are known to be lawyers.
The main role of a sport agent is to find the best team for professional players and negotiate higher salaries. Before the introduction of the system, players had to sit down with the club to negotiate a higher salary. But now sport agents represent players and handle the job. "Players and clubs were often put in an awkward situation since they had to negotiate about money," said Kim Sun-woong, secretary general of the PBPA. "Now they are feeling comfortable after the introduction of the system." Players can now focus only on playing baseball now that their agents take care of their contracts.
It is also a sport agents' job to sign a sponsorship deal with companies to support players with baseball bats and gloves. Some of them even help players schedule for their trips. "One of the most important jobs of a sport agent is to sign an advertising deal for their players. But there is not a great demand in Korea," said Kim.
"Currently our job is limited to negotiating employment contract for players," said Kim Dong-wook, head of Sport Intelligence representing KIA's Choi Hyung-woo and KT's Lee Dae-eun. "Once the system gets established, it will be a win-win for both players and agents."
Heon-Jae Lee uni@donga.com