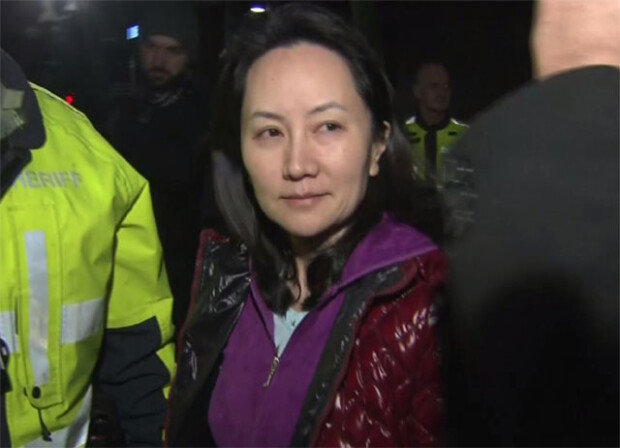 With China imposing strong actions on Canada for arresting Huawei Vice Chairman and CFO Meng Wanzhou, the U.S., which has requested the arrest of Meng, appears to deploy a stick and carrot approach by accepting China's demands in the trade war with the U.S.
The Court of Vancouver of British Columbia granted 10 million Canadian dollars (8.45 billion dollars) bail to Meng on Tuesday, on condition of wearing an ankle monitor. There were 16 different conditions imposed regarding the bail, including staying only in Vancouver.
Chinese Foreign Affairs Ministry had summoned the Canadian Ambassador to China on December 1, when Meng was arrested, and warned, by saying, "It would entail serious consequences and Canada would be held entirely accountable." Afterwards China postponed the signing of key deals with Canadian companies.
As reason for bail, the Canadian court said that the U.S. has not made official request to extradite Meng. It is likely that the U.S. has not made the request to use it as a negotiation card later on. "If I think it's good for what will be certainly the largest trade deal ever made, which is a very important thing - what's good for national security - I would certainly intervene, if I thought it was necessary," Trump said Tuesday in an interview with Reuters on Tuesday.
Wan-Jun Yun zeitung@donga.com · Jeong-Hun Park sunshade@donga.com