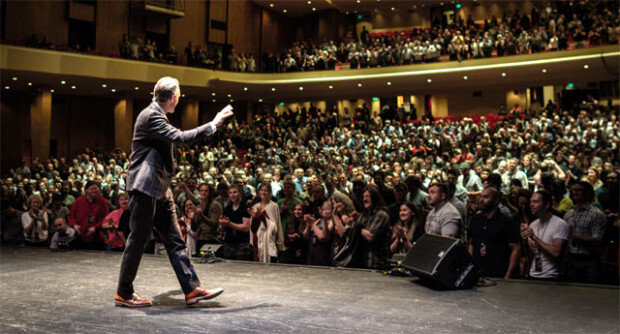 "Life is pain." "It is better to focus on the meaning of life, rather than living life to achieve the goal of being happy."
What Jordan Peterson, Toronto University psychology professor and a YouTube celebrity, has to say is more like critical advice, rather than words of consolation. His new book "12 Rules for Life," which was released on October 30 in Korea, presents specific advice on how you should live in order to survive your life full of agony and pain.
"12 Rules for Life," which has sold more than 2 million copies and gained immense popularity in the U.S., Canada, and the U.K., is also drawing attention in Korea as well. Amid the recent trend wherein healing assays sweep bookstore bestseller lists, more young Koreans seek practical advice due to anxiety over life, analysts say.
The book is full of startling admonitions to youth, including "arrange and clean your room before blaming the world," "only meet with people who expect the best of you," and "choose a meaningful path rather than easy path." More critically speaking, the book is like a father who is constantly preaching.
Youth are highly enthusiastic about listening to the author's advice. The majority of the book's buyers are males in their 20s and 30s, according to Kyobo Bookstore on Sunday. While males accounted for as much as 65.3 percent of the buyers, men in their 20s and 30s take up 36 percent. The book's sales have continued to increase as well, with as many as 44,000 copies having been sold through Thursday, 15th day after the book's release. "12 Rules for Life" emerged as No. 4 in Kyobo Bookstore's bestseller list in the first week after its release, before jumping to No. 2 in the second week.
Prof. Peter is already a celebrity scholar online. His YouTube channel has more than 1.5 million followers. Even before the release of his book in Korea, a video of his lecture subtitled in Korean was widely watched and became a hot topic of conversation online.
Kyu-Jin Shin newjin@donga.com