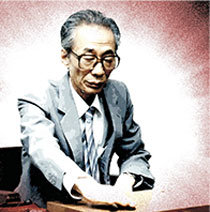 It seems no other U.S. midterm elections have garnered the same amount of attention as this year's. Some 93 percent of voters said their vote Tuesday matters just as much or more as in a presidential election according to a CBS poll, and the world's eyes are also fixed on the result. All 435 seats in the House of Representatives and 35 out of 100 Senate seats are up for grabs, but the elections in fact serve as an interim judgement on President Donald Trump's first two years in office. President Trump's remaining term and possible reelection may be contemplated upon the result, which will also affect international issues such as the U.S.-North Korea relations and the U.S.-China trade spat.
President Trump has actively stumped for Republican candidates, calling the midterm elections a "referendum" on himself. He once again came up with his strategy of "fear and rage," which worked during the 2016 presidential election. Candidates tend to condemn their rivals and take advantage of their shortcomings in every campaign, but Trump was different from any other presidents in history. Going beyond taking sides, he presented a frame in which people are either with him, or against him. That is how Trump solidifies his supporters and incites division and conflicts by demonizing the Democratic Party and media critical of his administration.
The problem is that his remarks that often prompt his supporters' hostility and loyalty are far from the truth. According to The Washington Post, Trump made 1,419 false or misleading claims for the past seven weeks, an average of 30 a day, leading up to the midterm elections. The fact that he made an average of five such claims a day in the first nine months of his presidency reveals how Trump is engaging in the elections with a do-or-die attitude. Still, he confidently says that he is the only person who tells the truth.
Whether President Trump says the truth or not, his supporters get more enthusiastic and the gap between his supporters and enemies grows wider. The master of the show business already knows that Americans do not really care about whether a saying is true or imaginary. In the U.S. where politics turned into entertainment, Trump is standing at the peak of the fantasy industry run with lies and illusions, according to best-selling author Kurt Andersen, who wrote "Fantasyland."
"I say it is time for us to come together as one united people. I pledge to every citizen of our land that I will be President for all of Americans," Trump said in his victory speech, vowing to make a united nation. However, his remarks have become empty words. The country is being more and more divided, far from being untied. Still, America would be hardly the only country in the world that has a leader who insists that he or she is always right, leaving little room for rational discussion to be held.
In the same vein, South Korea is another fantasy land. "From today, I will act as president for all the people," President Moon Jae-in said in his inauguration speech. What would he say if he evaluates himself against the earlier promise? Would he think of himself is sincerely listening to people's voices against the ratification of the inter-Korean military agreement or the administration's income-led growth policy? The president himself is fully responsible for proving that he is "president for all the people." The appointment of new economic policymakers may serve as a chance for him to start doing so.
mskoh119@donga.com