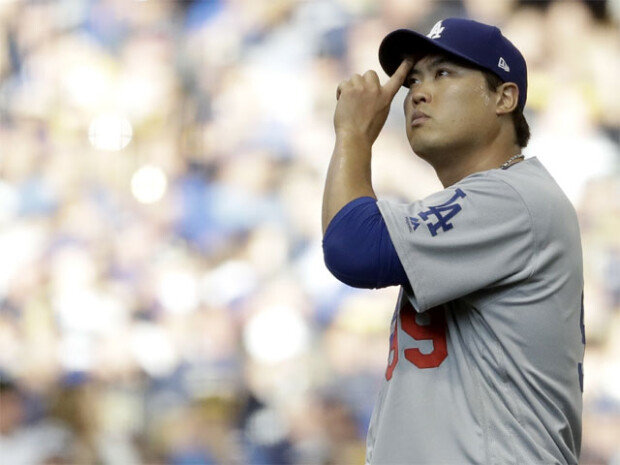 Ryu Hyun-jin of the Los Angeles Dodgers is in a quandary over the offer he received from his team. Dodgers have made a qualifying offer to Ryu and catcher Yasmani Grandal. A qualifying offer is a one-year contract offered to athletes who qualify as a free agent (FA). The offer averages out the salary of 125 top major league athletes, which is 17.9 million dollars (around 20 billion won) in 2019. Ryu was given 10 days to accept or reject the qualifying offer.
Once he accepts the offer, the 31-year-old Korean pitcher will be qualified again as an FA after one year. Dodgers pitcher Brett Anderson who had an injury in 2015 accepted the 2016 season option. But there are risks for Ryu if he needs to renegotiate as an FA next year because of his age.
If Ryu declines the offer, he will be able to negotiate with any 30 major league teams. But a team that signs Ryu away from Dodgers must offer draft picks for the team.
Bo-Mi Im bom@donga.com