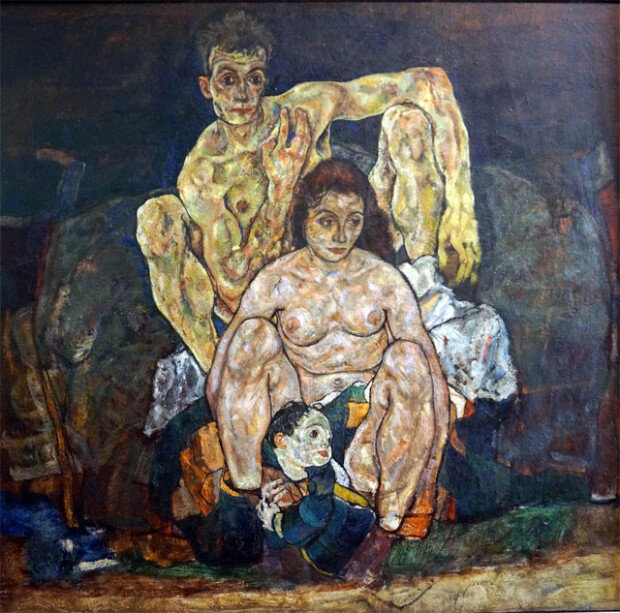 Nowadays, the flu (influenza) is not something that we worry about as long as we get a vaccine shot. Until a hundred years ago, however, it was a terrifying disease that shook the history of humanity. The Spanish flu that broke out in 1918 was a catastrophe that that ran rampant during the World War I, taking away the lives of more than 50 million people. Egon Schiele, a promising young artist of Austria, also fell victim to the disaster. The disaster also engulfed Egon Schiele, a young artist of Austria with future greatness.
Schiele was a genious artist who was recognized to have a talent that exceeds Klimt and at the same time a problematic artist who shook the art world of Vienna in the early 20th century with his bald and erotic nude paintings. The nude paintings of this young and promising artist, which exposed insecurity and fear of death as well as sexual desires, often accompanied strong controversy between art and pornography.
In 1915, Schiele married Edith, who was a middle-class citizen, instead of his poor lover whom he spent four years with. In just four days after his marriage, he was conscripted before World War I. Nevertheless, his talent was recognized even in the army and became famous by entering various exhibitions. 1918 was the year his fame reached its peak. At the Vienna Secession Exhibition that was held in March after the death of Klimt, the master of art in Vienna, Schiele secured a success as an artist. The price of his paintings skyrocketed and portrait orders flooded. He finally became stable economically and psychologically. What was even more pleasing was that his wife became pregnant in three years since their marriage. This painting was a family drawing by Schiele, waiting for the new born child in happiness. The baby, who is completely leaning on the mother, the mother, who is looking towards the same place as the baby, and the painter himself, who is making a gesture as if he were protecting his family as a head of household, is depicted in the painting. It is a portrait of a pure and naïve family without any pretense.
The happy days, however, came to a halt too soon. Edith, who was six months into her pregnancy, died on October 28 as a result of the Spanish flue that spread to Vienna. Three days later, Schiele was also infected by the flu and passed away. He was only 28 years old. The number of people who fell victim to the Spanish flue was three times the death toll of World War Ⅰ. It was the flue, a disaster more horrifying than the war.