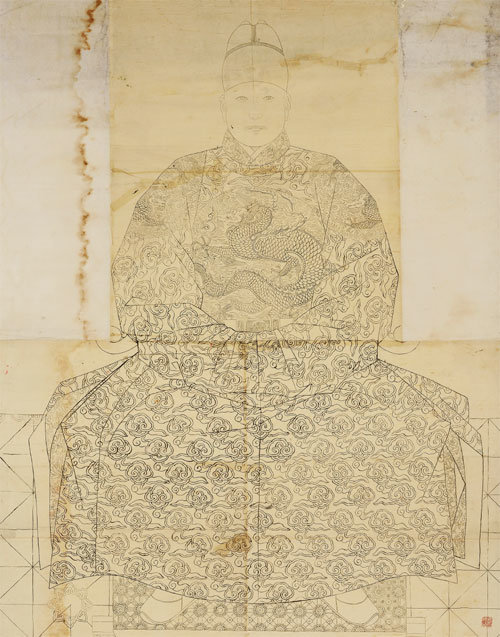 A royal facial painting of King Sejo, the seventh king of the Joseon Dynasty, will make public debut for the first time. The National Palace Museum of Korea said on Sunday that it will hold a theme exhibition entitled "Sejo," which will unveil a copy of King Sejo's sketchy portrait painting, plus more than 30 pieces including relics and materials regarding the king at the Royal Paintings and Calligraphic Works Hall from October 22 to January 13 next year.
The most notable at the upcoming exhibition is that King Sejo's only royal portrait painting existing today will be unveiled. The painting was drawn by Kim Eun-ho (Penname Yi-Dang, 1892-1979) in 1935 at the request of Lee Wang-jik. The painting is believed to have been created as a copy of King Sejo's another portrait painting, which was originally drawn in 1735.
At the time, Kim Eun-ho also made a colored painting of King Sejo's portrait painting, but it was destroyed by fire in 1954 soon after the Korean War, and thus only a sketchy copy remains today. The sketchy painting, which only features lines that are drawn with ink on a piece of paper, is 131.8 centimeters wide and 186.5 centimeters tall. The museum purchased the painting at an auction in Korea in 2016, and is set to unveil it to the public now for the first time.
Won-Mo Yu onemore@donga.com