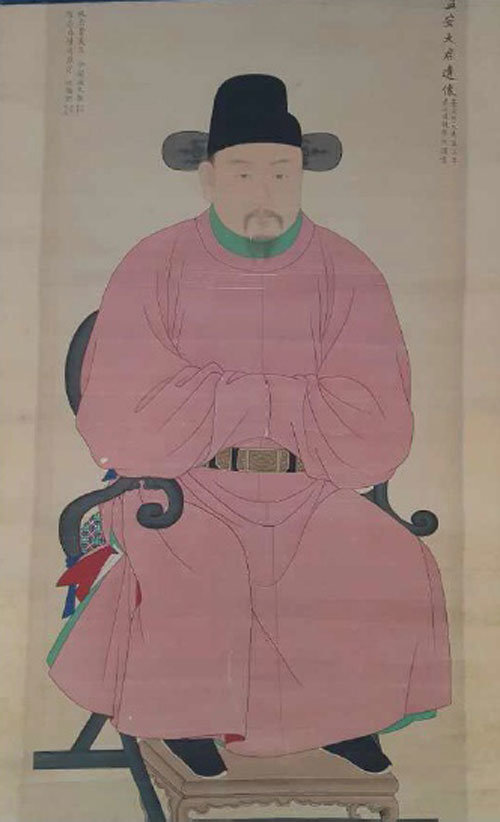 The Cultural Heritage Administration said Wednesday that it recovered a stolen portrait of Grand Prince Igan (1360-1404), the third son of King Taejo Yi Seong-gye, the founder of the Joseon Dynasty, and will return it to the families of the king's Jeonju Yi clan 18 years after its loss.
The portrait, which had been kept at a pavilion owned by the Jeonju Yi clan in Yeonsan-myeon, Nonsan, South Chungcheong Province, was stolen in January 2000. An antique broker acquired the portrait and smuggled it into Japan, before being sent back to Korea under the pretext of a re-purchase from Japan. The Cultural Heritage Administration's investigators of cultural property smuggling launched a probe after obtaining information about the transaction last year and finally retrieved the portrait last year.
The portrait is believed to be a hand-painted replica of an original one by a royal painter Jang Deuk-man (1684-1764). The Cultural Heritage Administration said that the painting is of great value because it represents the typical painting style of portraits of Joseon's Confucian scholar-officials and allows historians to conjecture the appearance of King Taejo and his brother King Jeongjong.
Won-Mo Yu onemore@donga.com