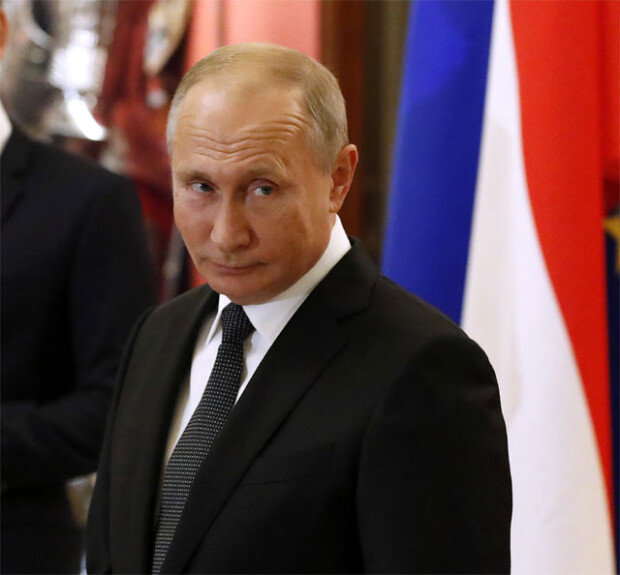 Russian President Vladimir Putin on Wednesday signed into law an unpopular bill on raising the retirement age despite public resentment. He signed the bill just hours after Russia's Federation Council approved it with 149 senators voting in favor of the bill and just five against it. The new law raises the pension age from 55 to 60 for women, and from 60 to 65 for men gradually from 2019 through 2028.
Putin decided to sign the bill into law, taking great political risks. Since the Russian government announced a pension reform plan, massive protests have been taking place all across the country. Russian men, whose life expectancy is 66 years of age, have been the major protesters against the reform.
The pension reform bill also brought down Putin's job approval ratings. Putin, whose approval rating had stayed over 80 percent since his fourth-term election in March, tumbled below 70 percent following the announcement of the reform bill. Various polls showed that about 90 percent of Russians were against the reform. A video of Putin making a speech in 2005 opposing the raising of the pension age was uploaded on popular social networking services, sparking criticisms of his change of position.
Breaking a two-month silence, the Russian president said in an August televised speech that demographically, there was no choice but to reform the pension system, and that failure to do son would cause a catastrophe of economic poverty that could lead to a national security crisis. Reportedly, the revised pension law would save nearly 3.4 billion U.S. dollars a year.
Nevertheless, protests against the pension reform showed no sign of abating. Last month, candidates from Putin's United Russia Party for governors of the Vladimir and Khabarovsk states lost the elections. Kremlin spokesman Dmitry Peskov on Wednesday denied media reports that Putin was concerned about his plummeting approval ratings, noting the president was working for the Russian people only.
Putin raised the pension age for women by five years to 60 years of age, retreating from the initially planned 63 years of age, while allowing women with three or more children to retire early and offering to levy fines on businesses that dismiss or refusing to hire workers approaching the pension age.
Jung-Min Dong ditto@donga.com