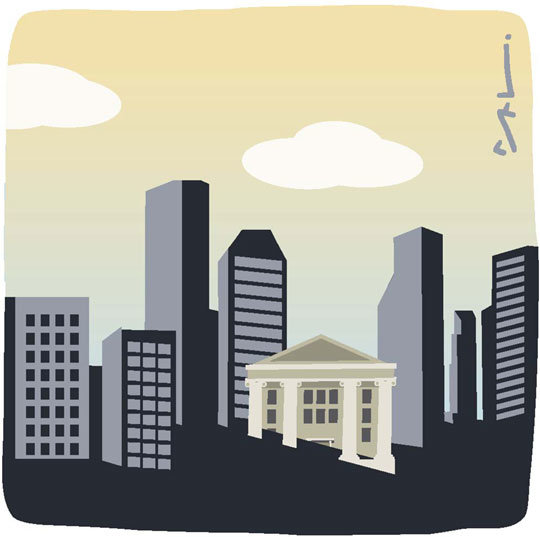 "Cities need old buildings without fail," Jane Jacobs wrote in her book "The Death and Life of Great American Cities."
This short sentence demands readers make instant judgment. Do you agree? If so, you should keep reading. You don't agree? Still there are reasons for you to keep reading. The author wrote the sentence with strong conviction, and provides sincere explanations. The book asks questions and helps readers develop thinking and ideas. It is all the more so if we are addressing issues of cities that are extremely complex.
Jane Jacobs is an American writer and social activist who is indispensable when discussing modern cities. Since the initial publication in 1961, the book is a classic that makes biting criticism of America's urban policy at the time. Like most other classics, the book has been cited frequently, but not many people read the entire book. The book, nearly 600 pages, is so extensive that you'd better to read the book together with several people, rather than reading alone.
Jacobs thought that a good city should embrace diversity, and for this and she cited four conditions, namely: mixed use, short urban block, old buildings and concentration. Among the four, "old buildings" seem to especially stand out, because paradoxically, people lack recognition for their value. To people, old things are aged things, and aged things are something that should be replaced with new one as soon as possible. The author suggests that the diversity of a city is very useful not only emotionally but also economically. She insists that old buildings contribute not only to culture but also to economic prosperity of the region.
Jacobs' book is drawing attention all over again these days when urban renewal (regeneration) has become a buzzword. The strength of the book is the author's insight and sense of reality that remains valid for decades. The word "death" placed before "life" in the book's title confuses many readers. However, the title cannot be more appropriate because, after all, cities repeatedly undergo the process of renewal in which they die and revive countless times.
Won-Joo Lee takeoff@donga.com