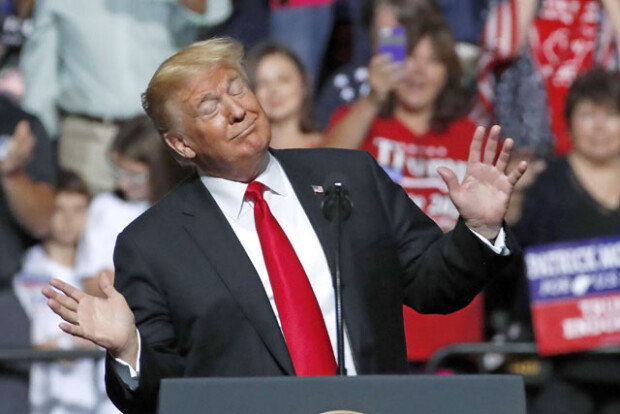 The U.S. press reported Saturday that President Donald Trump said he fell in love with North Korean leader Kim Jong Un.
Trump has been complimenting Kim a lot recently, and even compared him and Kim as lovers at an election rally in Wheeling, West Virginia on the day.
"North Korea's nuclear issue was very important. I was really being tough and so was he. And we would go back and forth," Trump said while talking about the first summit with North Korea in June. "And then we fell in love, okay?"
Trump appealed to the crowd, saying, "He likes me and I like him. I guess that's okay. Am I allowed to say that?" The crowd applauded and cheered every time Trump praised Kim.
The U.S. president emphasized that he resolved tension in the Korean Peninsula even though many media outlets say Trump's remarks towards Kim are horrible and unpresidential.
Mi-Kyung Jung mickey@donga.com