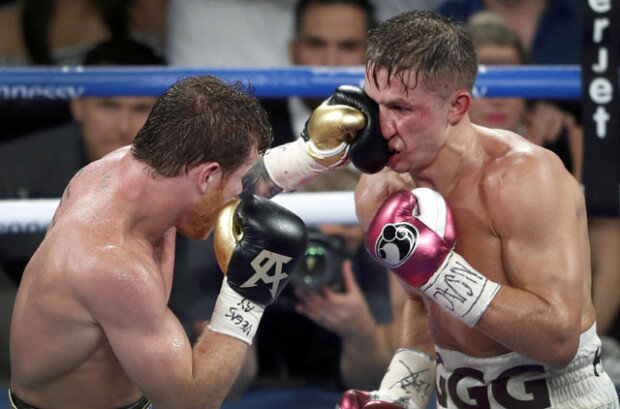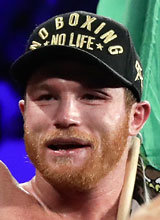 Undefeated Kazakh boxer Gennady Golovkin, 36, recorded the first-ever loss to 28-year-old Mexican competitor Saúl Canelo Álvarez.
A match was held on Saturday (local time) to determine the next owner of the WBC and WBA middleweight title at the T-Mobile Arena in Las Vegas, the United States. The two competitors fought 12 rounds in a blood-shed match, which ended with Álvarez's victory by decision of two to zero - 115-113, 115-113, 114-114. It was a rematch one year following the first one fought on Sept. 17 last year. Álvarez claimed the middleweight title by inflicting a defeat on Golovkin. The rematch has made the Mexican boxer's career record 50 wins (34 KOs), one loss, and two ties, and his Kazakh counterpart's 38 wins (34 KOs), one loss and one tie.
One year ago, it was assessed after the game that Golovkin outdid Álvarez, but they tied by one to one, causing great controversy. However, Álvarez has turned stronger after thoroughly analyzing his competitor's patterns. Golovkin, whose maternal grandfather (Sergey Park) is of Goryeo Korean ancestry, is known to smash down his competitors with an aggressive playing style and a catastrophically powerful punch.
The first rounds of the game played out where Álvarez avoided a left-handed jab, attacking Golovkin's weak point by delivering an upper-cut blow with the left hand. Golovkin, eight years older than Álvarez, led the game with his seasoned skills and abundant experience, but only became exhausted round after round. He was met with a good chance in the 10th round, where he hit Álvarez right in the face. Nevertheless, his punch was not powerful enough to knock down Álvarez who once tottered, which led him to the loss by decision.
yesbro@donga.com