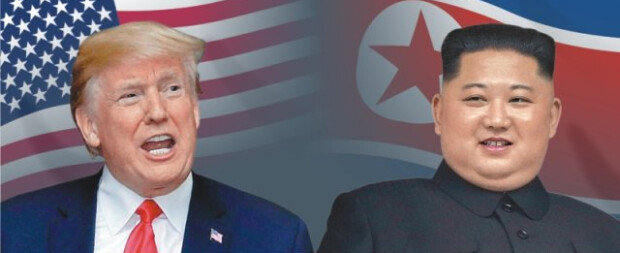 The countdown for the second U.S.-North Korea summit has started. The leaders of the United States and North Korea have agreed to meet again and engage in a top-down negotiation to close the gap found in working-level denuclearization talks that followed the first summit in Singapore in June. Critics say that U.S. President Donald Trump, ahead of the midterm election on November 6, is likely to concentrate on cutting a "big deal" on denuclearization that would give advantage to Trump in the upcoming election.
White House spokesperson Sarah Sanders said during a regular briefing on Monday (local time) that President Trump has received a warm letter from North Korean leader Kim Jong Un and "the primary purpose of the letter was to request and look to schedule another meeting." She added that the White House is "already in the process of coordinating" the meeting. This is the first time that White House officially confirmed that they are preparing for the second U.S.-North Korea summit. National Security Adviser John Bolton, a hawk on North Korea, said on the same day that it is absolutely possible that the second meeting could be held within the year.
President Trump reportedly praised Kim for showing his good faith to resume talks, for example by setting timeline for denuclearization (until December 2020) during a meeting with the South Korean special envoy, which included National Security Office chief Chung Eui-yong, and excluding intercontinental ballistic missile (ICBM) from the military parade in September 9 celebrations. "Certainly he (Kim Jong Un) is going to want to talk to his counterpart in President Trump. We think it's important," said Sanders.
Trump reportedly favors Washington as a venue for the second summit. "Certainly (there is) something (place) that we want to take place and we'll already continue to work on making that happen," said Sanders. Choosing Washington as a venue appears to be an attempt to create a highlight scene of the negotiation process, where Kim visits the Oval Office at the White House. But there is a chance the North Korean leader opposed to the idea of visiting the center of the United States and made a counter proposal to have the meeting in Pyongyang. Another possibility is holding the second summit in Singapore again to discuss more practical matters regarding denuclearization.
In-Chan Hwang hic@donga.com · Jeong-Hun Park sunshade@donga.com