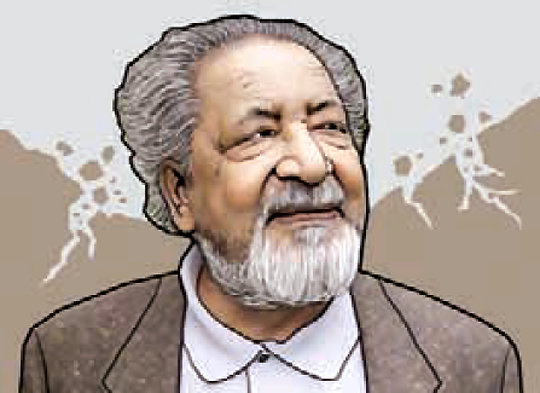 Some artists are full of artistic qualities, but lack softness. British writer V. S. Naipaul who died three days ago was one of them. He was ashamed that he was born in the Republic of Trinidad and Tobago, which affronted Trinidadians. For him, Trinidad was a barbaric place that only had music and dance but no culture and civilization. When he won the Nobel Prize in Literature in 2001, he only attributed the glory to England and India, but not Trinidad.
He also lacked softness for Africa. For him, Africa was a primitive and barbaric place that had no future. He thought the same about the Islamic world. He thought people of Islam as illogical, hypocritical, potential religious fanatics and terrorists. He almost loathed the third world. He was from the third world, but learned from and represented thoughts of colonialists who only looked at the dark side of the third world and did not admit their faults. It was a great paradox.
His view of women was also unbalanced. He thought women were emotional and had a narrow view of the world. He was confident that he would tell if a text was written by a woman or not by just reading one or two paragraphs. He looked down on the great British writer Jane Austin, and said no female writer could rival him. The issue was about misogyny.
American academic Irving Howe who highly assessed Naipaul's novel but has been suspending judgment, saying that his problem was excessive hatred and scanty softness. That is right. Naipaul was a surprisingly talented writer who wrote "A House for Mr. Biswas" and "A Bend in the River" and won the Nobel Prize, but he disregarded that the proper function of literature was softness and generosity that embraced others. The world is mourning his death. Why did he have to hurt others so much while he was alive?