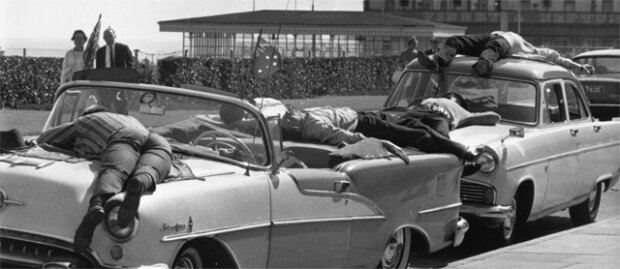 I was tempted by the title of the book even though I knew what it was aiming for. Of course I was. It would be odd to ignore a book titled "Heatwave Society" in this sweltering weather. The intention of publishing a book titled like that at this time of year was obvious, but I was thankful in a way. Like the subtitle of the book, "How heatwaves changed our society," suggests, heatwave has become one of the biggest topic in our society. I was more than willing to be tempted.
Just to be clear, the first edition of the book was published in 2002. This is a translated version of the second edition published in 2015, meaning that the book is nothing new except for the added preface. The book deals with the heatwave that killed 521 people in Chicago in July 1995. But the story sounds so familiar as if I am having a déjà vu.
Eric Klinenberg, the author of the book who teaches sociology at New York University, delves into the tragic incident that happened in his hometown of Chicago. Although many people lost their lives due to the heatwave, analyzing it from the sociological perspective is hardly thinkable because a heatwave is a natural disaster. Moreover, it does not get much attention compared to other natural disasters such as typhoon because it is not as dramatic. But the author thought this was why "social autopsy" of heatwaves was all the more necessary.
It seems there is nothing we can do about natural disasters. But judging from our experiences, it is human errors that make natural disasters worse. The same thing happened with the incident in Chicago. It was abnormally high temperature that took the lives of hundreds of people but what added fuel to the fire was mankind's stupidity. But the author was gentle enough to put it "the problem of the system."
To be sure, many elements were involved in causing the tragic disaster. It is not difficult to guess that most of the victims were senior citizens who were living alone in poverty. But the death toll in North Lawndale and South Lawndale varied greatly even though they were both impoverished neighborhoods located just across the street. North Lawndale became the home of criminals after the economy tumbled into recession, causing many residents to leave. This was the reason the elderly stayed at home most of the time, isolating themselves. On the other hand, there were many stores and banks on the streets of South Lawndale, providing the elderly with the help they need in emergencies.
The more you read the book "Heatwave Society," the more you will feel hot. Don't get me wrong: The analysis in the book is sharp and clear. It is just that the book reminds us of the similar situation in Korea. It is somewhat sad to be comforted by the fact that other countries are not much better when it comes to crisis management. It is getting hotter every summer. I wonder what the future holds for Korea, "the republic of man-made disasters." All of a sudden, the title is read "Heatwave Hell" instead of "Heatwave Society." The original title of the book is "Heat Wave: A Social Autopsy of Disaster in Chicago."
Yang-Hwan Jung ray@donga.com