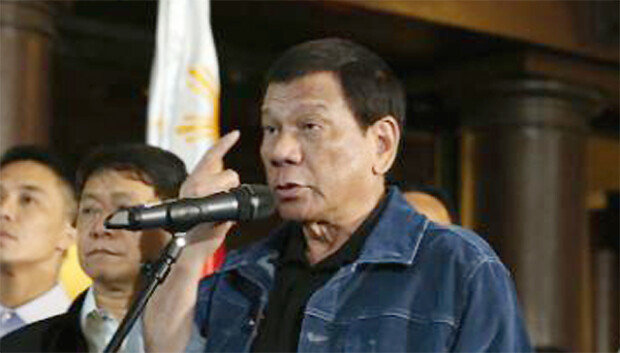 CNN reported on Wednesday that Philippines President Rodrigo Duterte threated to kill corrupt police officers in active service who are being investigated for committing crimes.
Duterte on Tuesday aggregated 102 police officers involved in various crimes at the front yard of the Malacanang Palace in Manila and threatened them by saying, "If you'll stay like this, son of a bitch, I will really kill you." He also called them "useless and menace to the society."
Duterte's expletives were to be encountered on live TV. CNN reported that those who were threatened by Mr. Duterte were mostly police officers accused of involvement in rape, kidnapping and drug trade and some who have committed occupational negligence by leaving their post without applying for a vacation were also included.
Since he took office in 2016, Duterte has been going ahead with strategies to tackle drug criminals by declaring a "war against crimes." Since then, more than 4,500 drug criminals have been shot to death.
wizi@donga.com