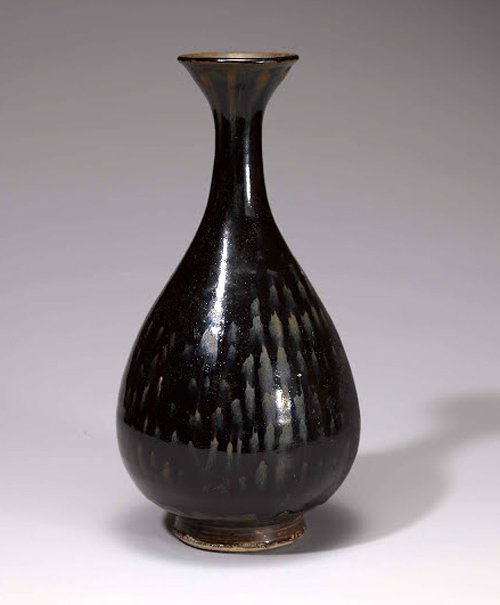 A trading vessel loaded with 20,000 pieces of pottery and 28 tons of coins departed Jingyuan (current Ningbo of Zhejiang province) in China to Hakata (current Fukuoka) in Japan in June 1323. Unfortunately the vessel veered off course and sank in waters of Sinan, South Jeolla Province in Korea. The sunken ship was discovered 652 years later as a fisherman netted a celadon vase in August 1975. The ship was named the "Sinan," which signaled the beginning of Korea's underwater archaeology.
The National Museum of Korea held a unique exhibition that showcased 180 pieces of black glazed pottery found in the Sinan. Black glazed pottery came in during the Song Dynasty that tea culture flourished. Just as cappuccino with its cream caught on in the West, tea with cream on top was popular in the East. They used black tea cups so that the white color of cream stands out.
Black glazed pottery was mainly used by imperial families or aristocrats, which is why the craftwork is sophisticated. The exhibition will unveil black pottery decorated with rabbit fur patterns created by iron running down at the temperature of 1,300 degrees Celsius and gardenia flower pattern pottery that symbolizes Zen Buddhism.
"The pottery in the Sinan also shows how East Asian tea culture has changed from whisking tea to create cream to boiling and infusing tea leaves," said Kim Young-mi, a curator at the museum.
Won-Mo Yu onemore@donga.com