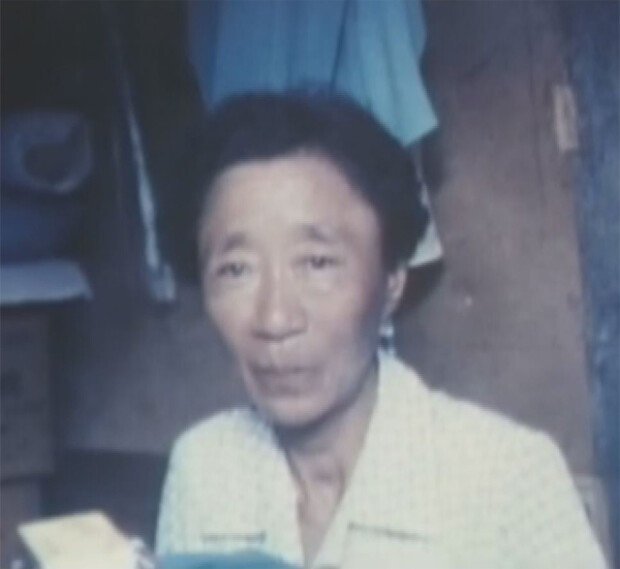 "I was a comfort woman," the late Kim Hak-soon (1924∼1997) made such a heartbreaking testimony of her bruising past in August 1991, resonating with many of us. However, a not-well-known fact is that there lived another old lady in Okinawa, named Bae Bong-ki (1914-1991) in October 1975. Furthermore, even fewer know of documentary film "Okinawa no Harumoni," by director Tetsuo Yamatani in the 1970s. The movie, which interviews Bae, showed at a small theater in Shibuya, Tokyo on July 7.
It was not her own choice to reveal her painful past days. She had been forced to sell sex to Japanese troops on an island named Tokashiki, remote from Okinawa, since 1944, one year before World War II ended. Not being able to go back to her home country, she was faced with forced deportation in 1975. It was the time when she confessed over her past as a comfort woman to the Japanese authorities. After she was granted special permanent residency, she told a regional newspaper, using a false name, that she felt ashamed of what happened to her during the war so deeply that she was not able to go back home.
When Yamatani Tetsuo, a movie director, visited Bae, she lived alone in a humble barn, no more than 6.6 square meters in size, in the middle of sugarcane fields. She recollected the day when she was sent to Japan. She said she was fooled by a woman offering her an easy but well-paying job. No sooner had she boarded a boat than she knew something got wrong. The boat was headed to Okinawa. She stayed there in a brothel with other six Korean girls. She was called Akiko. She was sometimes given a small tip or a bar of soap by some Japanese soldiers, but never got paid anything for selling sex by her manager.
A total of 58 seats were sold out for "Okinawa no Harumoni," although this documentary film was only slightly edited. After the movie was finished, Koiki Toyama, 23, said that she learned how awfully women were victimized by unseen violence during war, and how that violence has lingered to date. Takuya Totori, 35, commented that he found it surprising that this documentary movie has been well-preserved, drawing many audiences to the theater. He hoped that more young Japanese people would see this movie, although many of them do not know of it.
Young-A Soh sya@donga.com