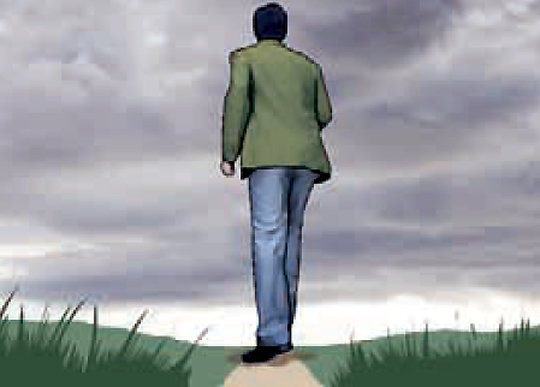 "Traveler, your footprints are the path and nothing more; Traveler, there is no path. The path is made by walking." ― Antonio Machado, "Campos de Castilla"
Even with this article's opening with a quote from "Campos de Castilla," a masterpiece written by Spanish poet Antonio Machado, let me tell you about the late Roberto Goizueta, former chief executive officer of the Coca-Cola Company. The Cuban-born CEO quoted Machado's poem in his speech to the company's executives and employees, emphasizing that there is a chance of falling down at least when you take a step forward. I came across his quote during my career in the Coke maker's marketing division in the mid-1990s. Since then, it has served as my favorite mantra in the past two decades.
I can probably guess why Mr. Goizueta used Machado's phrase to give words of encouragement to his colleagues and boost their morale. He spent his youth studying at Yale University, before going back to his family in Cuba. Afterwards, his home country was thrown under Fidel Castro's regime, making it inevitable for his parents decide to immigrate to the United States with his son.
Settling back in the United States, he made his own path, becoming the youngest CEO of the Coca-Cola Company, much to everyone else's surprise. The second-generation immigrant impressively climbed the corporate ladder to the top of the world-class brand. Picture what it would have been like how solid and wide the path he made and took was — how his journey can be viewed and appreciated may be upon people after him, including me, who have been inspired by him.
These days, professors are witnessing the severity of the issue on youth unemployment in Korea, up close and personal. Even after young brilliant students have survived a notoriously "hell-like" journey to getting accepted to one of the country's top-ranking universities, they may find it only as a beginning of another thorny path.
Upon entering university, freshmen rush to career development seminars to prepare themselves for a new harsh journey. Likewise, seniors are desperate to get a decent job, which can then help raise employment rates, by trying to use every means at their disposal, including getting leave of absence from school, double-majoring, learning a language abroad, and delaying graduation. Unfortunately, all of such efforts may not lead to the right path. Certainly, you won't fail if you don't start from somewhere in the first place, regardless of who you are, young and old, men and women. However, it is no different from standing still without any step forward, thus giving up. Travelers, let us go together to make our own paths.