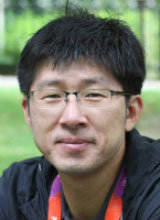 The 2018 World Cup Russia seems to be the one that has attracted least attention from the Korean people. With the opening of the global football festival only a day away, excitement is nowhere to be seen here in Korea.
The Korean men's national football team is suffering from both indifference and excessive expectations from the public even before the tournament has started. It is true that the recent matches against Bolivia and Senegal and tune-up matches that were disappointing. But this is where our national team stands in reality. As of June 12, the Korean national football team is ranked 57th in the FIFA rankings. The team is showing performance that befits its ranking. It is not like the coach or certain players are ruining a once-great team.
The 2002 FIFA World Cup Korea/Japan is the reason fans' expectations for World Cups are high. Korea advanced to the round of 4 in 2002. It was an unprecedented feat for the Korean team. Korean national team coach Guus Hiddink became a national hero overnight.
Ironically, Korean football is stuck in this feat achieved in 2002. Korea had no wins in World Cup before 2002. But the whole country has been obsessed with making round of 16 at least since the 2002 World Cup. The team's current status or environment does not matter. If they do not win even a friendly match, they become traitors at an instant.
It is understandable that the coach and players have huge burden on their shoulders. Burdens lead to mistakes. Players find it difficult to demonstrate their full capabilities, which result in harsher criticism by fans. This is the vicious circle the Korean national football team is experiencing.
It is difficult for Korea to beat Group F opponents such as Germany (ranked 1st), Mexico (ranked 15th) and Sweden (ranked 24th). In other words, Korean team has nothing to lose. And if they win, it should be something to celebrate even more.
Global football powerhouses, such as Italy and the Netherlands and sports powerhouse the United States (although not in football), did not even make it to the World Cup tournament this time. Compared to them, Korea already has a lot to celebrate. If we lower our expectations, we can enjoy the World Cup even more.
Heon-Jae Lee uni@donga.com