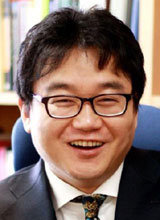 Conservatives are doomed in South Korea. The two-party system in the country's democracy is no longer the case. This may sound too extreme, but sadly, the future looks grim for conservative parties as the June 13 local elections are approaching. The main opposition Liberty Korea Party (LKP) is widely expected to suffer a crushing defeat in the elections for mayors and provincial governors, except for the southeastern region, its long-time strong support base. In the history of democracy, it is not unusual to see a political fraction that fails to win voters leave the political stage. Of course, conservative parties' poor election results do not necessarily mean that conservative values that the Koreans have are destroyed.
With the world experiencing a rapid change, voters around the world are changing their minds while political parties are trying to keep up with the trend. Unfortunately, conservative parties in Korea are occupied with the past. There are no young and promising politicians from the conservatives. The vast majority of conservative supporters withdrew their support for the parties and do not want to listen to the same old song anymore. Their messages go against the spirit of the times. Right now, South Korea stands at a historic crossroads where it pursues the co-existence of the two Koreas and a peaceful peninsula while narrowing our differences to create innovation.
Conservative parties seem to have a faint hope that their poor approval ratings are attributable to "shy conservatives" who do not admit in opinion polls to supporting a conservative party. They hope that the actual result of the ballot could be different, citing that conservative supporters who do not want to reveal their political conservative orientation in surveys due to the impeachment of former conservative President Park Geun-hye, the imprisonment of two former presidents, and LKP leader Hong Joon-pyo's eccentric behaviors and statements. They make the case on the grounds that the share of voters who cast their ballot for conservative candidates is higher than that of respondents who said in surveys they would vote for. They also cite the LKP's approval ratings turned out to be relatively higher in ARS-based opinion polls than in telephone interviews. They believe there are hidden conservative supporters.
However, they must admit that the fall of the conservatives has not brought about overnight by the candlelight movement and the impeachment of an incumbent president. Conservatives have failed to look after people's livelihood, disregarded the public outrage against power abuse, played a part to make this country unfair, unequal and unclear. All resulted in today's harsh evaluation. No supporter would vote for a party with no lesson learned from the past, with no message that reverberates through the country, and with no dream for the future. If the conservatives are to make a comeback, they must answer these questions: How can we reconcile economic growth centered on conglomerates and worsening income inequality? What can we do to make our young generations who are hopeless and in great despair chase their dreams again? Do we have a decisive plan to achieve a nuclear-free and peaceful Korean Peninsula? If they do not have answers that are authentic and concrete, they deserve a complete defeat in the upcoming elections. It will at least sow seeds of hope. But it is worrying that they would be too fragile to grow.