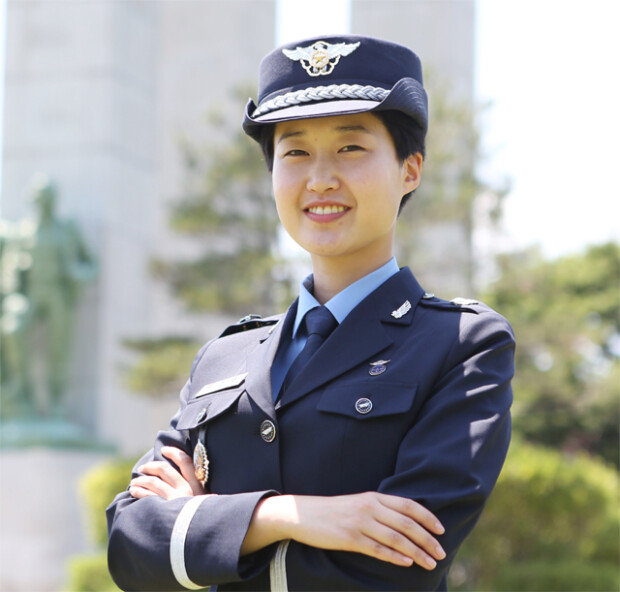 "I wanted to become a soldier who defends freedom and peace of the Republic of Korea without fail, even while I was living overseas."
These are comments on her feeling and plan made by Choi Seon-gyeong (25), as she was commissioned as an Air Force officer (second lieutenant) at the commencement ceremony for the 140th Class of Air Force cadets at the Air Force Training Command in Jinju, South Gyeongsang Province on Friday.
Choi immigrated to Canada with her family when she was 10th grader (2009), finished high school there, before entering a college in Korea. She acquired a Canadian green card in 2016, but decided to give up the green card to join the South Korean military as an Air Force cadet in January this year. She is the first female to become a South Korean Air Force officer after giving up a foreign country's green card.
After learning about miseries of war from friends who were refugees from different countries as a high school student in Canada, she realized defending her motherland is very important and decided to join the South Korean Air Force. "I will become an Air Force officer who is fully dedicated to defending the blue skies of my motherland," Choi said.
Sang-Ho Yun ysh1005@donga.com