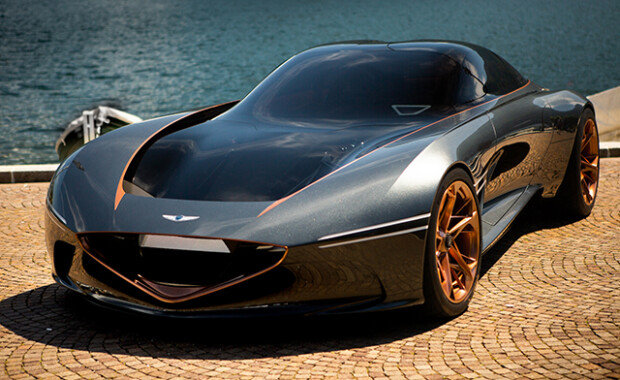 Hyundai Motor Company's "Essentia Concept" under the premium brand Genesis made its debut at the Concorso d'Eleganza Villa d'Este held over the weekend in Lake Como, Italy, the company said Monday.
The Concorso d'Eleganza Villa d'Este is an elegance competition for classic and concept cars that has taken place every year since 1929, and is considered to be a small-scale luxury motor show where people can get a sneak peek at both the past and future of cars. Hyundai's Genesis took part in the competition for the first time this year.
The Essentia Concept, unveiled in March at the New York International Auto Show, is an electric concept car that embodies Genesis's athletic elegance while providing a vision of advanced technology for higher performances, according to the company. "We will make efforts to solidify the identity of Genesis as a luxury brand and enhance the brand awareness in the European market, which is the birthplace of classic cars and known for luxury cars," said an official at Hyundai.
Woo-Shin Han hanwshin@donga.com