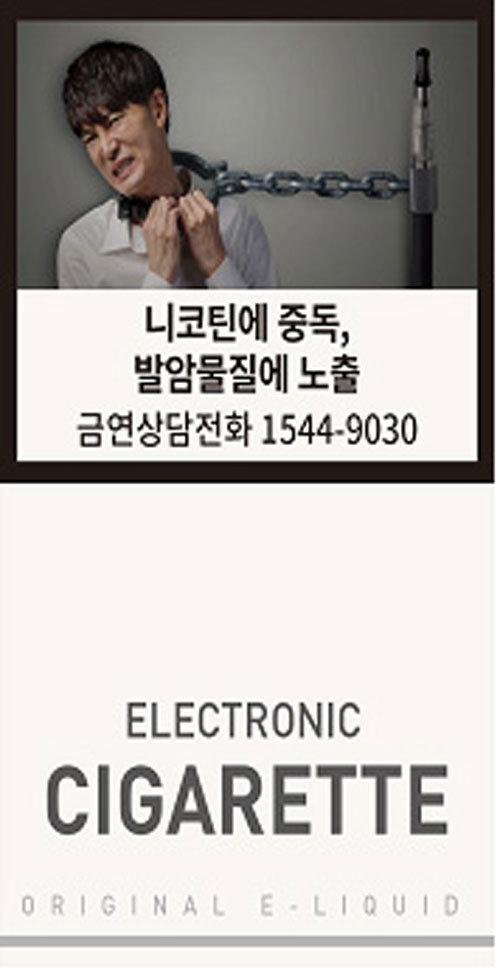 Graphic warnings on cigarette packs will be replaced with more alarming ones with specific risk figures in December, according to the Ministry of Health and Welfare. Electronic cigarettes and heat-not-burn (HNB) products such as "IQOS," "glo" and "lil" will also be required to carry pictorial warnings on their packets.
On Monday, the ministry announced 12 new visual warnings that will be placed on cigarette packs starting from December, replacing all of the existing ten graphic warnings. The change of images on cigarette packets is necessary as smokers would get used to the old warnings if the same images are placed for a long time.
The new images and written warnings are more concise and disturbing, showing smokers suffering from ailments such as lung cancer, laryngeal cancer, oral cancer, heart disease and stroke, while providing specific risk figures. For example, one of the existing warnings says, alongside the image of an operation on lung cancer, "Smoking is a cause of lung cancer. Will you go ahead and smoke?" However, this warning will be replaced with "The risk of lung cancer rises up to 26 times. Will you smoke?" with the image of a blackish lung removed from an operation.
Also, current warnings about side effects, such as the dangers of secondhand smoke, effects on unborn babies of pregnant smokers, sexual dysfunction and premature death, will be replaced with more disturbing ones. The pictorial warning of premature death due to smoking, for example, currently shows a father slowly disappearing next to a mother and a daughter, but the new one will feature a family sobbing at the funeral of a smoker.
Heated tobacco products such as IQOS and liquid electronic cigarettes that are gaining popularity in Korea will be also forced to carry two types of pictorial warnings that are more alarming than the current image of a "black needle." HNB tobacco products will have the image of cancer-ridden organs on their packets while the image of a smoker tied up with chains will be placed on the packs of liquid electronic cigarettes.
Youn-Jong Kim zozo@donga.com