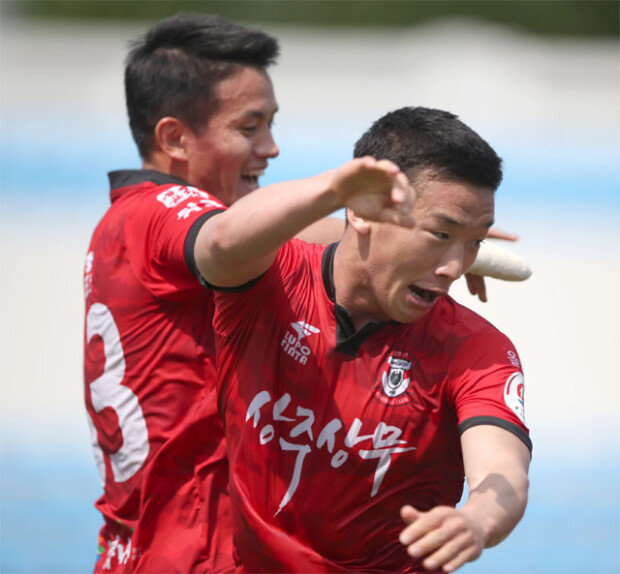 Coach Shin Tae-yong (48) of the Korean national soccer team is set to announce the roster of the team at Seoul City Hall at 10 a.m. on Monday, a month before the 2018 World Cup in Russia, and will start preparation soon in earnest. Thus far, Shin has been agonizing over selection of players who can maximize the capacity of Team Korea, which is considered among the weakest teams in the upcoming World Cup event.
The key question is whether the roster will include defenders who are recovering from injuries. Kim Jin-su (Jeonbuk), a wingback, suffered injury in his left knee ligament while playing in an exhibition match against Northern Island on March 24, while Kim Min-jae (Jeonbuk), a center fullback, suffered a minor fracture in his right shinbone in a match against Daegu on May 2. "Kim Min-jae will have the plaster cast removed soon. Since his pain has subsided significantly, he will undergo underwater rehabilitation therapy next week," said a source at Jeonbuk on Sunday." Kim Jin-su started jogging recently."
The national team will have four exhibition matches ahead of the first group match on June 18 at the World Cup finals in Russia. Team Korea will play the first exhibition match against Honduras as "virtual Mexico" in Daegu on May 28, and the second against Bosnia Herzegovina as "virtual Sweden" in Jeonju, which will be its last exhibition game in Korea, on June 1. "Our team can experience in advance diverse soccer styles of teams that it will face off in the finals by playing matches against European and North and Central American teams," coach Shin said.
Jae-Hyeng Kim monami@donga.com