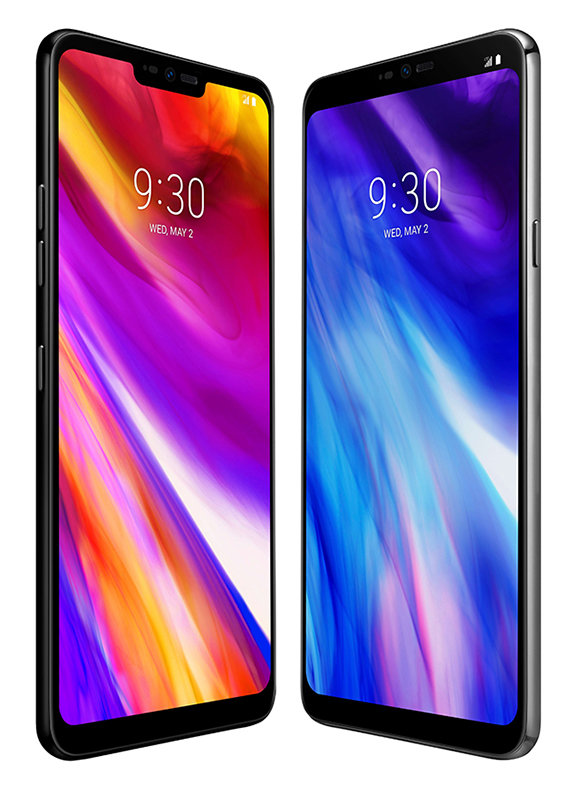 LG Electronics invited the foreign press in Manhattan, New York on Wednesday (local time) and unveiled its premium smartphone G7 ThinQ for the first time. The Korean tech giant will launch the G7 Thin Q, the seventh of its G series, at home on May 18 as well, following its public showcase at Yongsan iParkmall at 10:00 a.m. on Thursday.
The new model features a 6.1-inch display, the largest of its kind attached on LG smartphones. The G6 and V30, models released by LG last year, had displays sized 5.7 inches and 6 inches, respectively. "We focused on maximizing the visual and aural experience of the smartphone, considering that it is always carried around. It is the most complete version of smartphones," an LG employee said.
The G7 ThinQ is known for its excellence in durability, having passed MIL-STD 810G test, the military standard acknowledged by the U.S. Defense Department, in terms of 14 categories including shock, vibration, high and low temperatures, thermal shock and humidity.
The newest smartphone also features a hypersensitive microphone, offering "long distance voice recognition" to Google Assistant or Q Voice users. LG Electronics will commence subscription sales on next Friday, and launch official sales on May 18 in Korea, the United States, Europe and other global markets afterwards.
Dong-Il Seo dong@donga.com