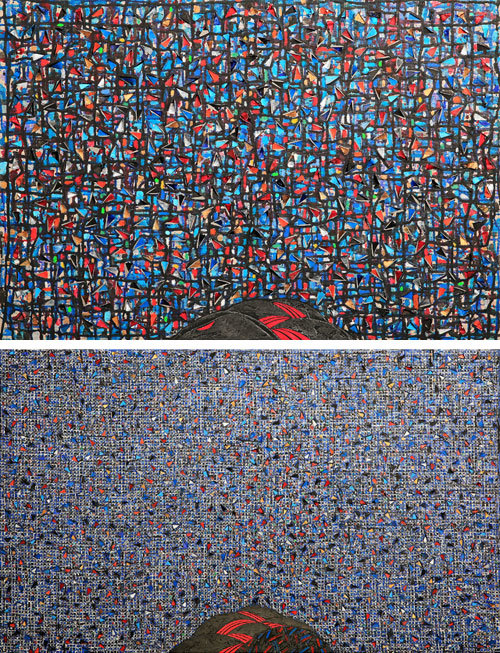 The exhibition "Oreum, Wind and Stars" of artist Baek Kwang-ik, who was born in Jeju Island and has mostly drawn the scenery of the island, will be held in Seoul from May 9.
The works of Baek, who is currently serving as director of Jeju International Arts Center, are full of identities and symbols representing Jeju Island. In particular, the oreum series depict the harmony between nature and human. "Oreum is the medium connecting the hearts of people in Jeju to mother nature," Chung-Ang University Professor Kim Young-ho said. "Painting oreum and the wind blowing above them and the movement of stars is something Baek can do best and most naturally."
The sky taking up most of the canvas and small oreum at the bottom cause strange optical illusion. This seemingly simple combination invites the audience to a journey into the middle of a constant narrative. Art critic Kim Won-min said the oreum series recall poet Yun Dong-joo's "Foreword."
What would the artist think about the work? In the artist's note, Baek wrote how he feels about the oreum series. "I have been working on the oreum series for the past 20 years as if I was a man longing for a mysterious lover, and now I have finally met her."
The private exhibition will be held until May 18 at the Dong-A Auction Gallery in downtown Seoul.
Yang-Hwan Jung ray@donga.com