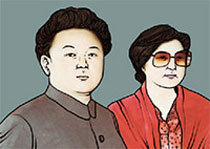 The panel composed of semiconductor experts under the Ministry of Trade, Industry and Energy said Tuesday that it came to the conclusion that Samsung Electronics Co.'s assessment reports on workplace environments at its semiconductor factories contain seven key national technologies. Following the company's request to review the content of the reports last month, the Ministry of Employment and Labor said that it would make public workplace reports on Samsung factories in Gumi, Onyang, Giheung and Hwaseong after a grace period of 30 days. Yet, the expert panel's final conclusion was in Samsung's favor.
The panel's conclusion that the reports' information should be protected from public disclosure is only reasonable. Taking up 17.4 percent of the nation's total exports last year worth 99.7 billion U.S. dollars, semiconductors are one of the key pillars of the Korean economy amid the slowdown in economic growth. What makes Samsung Electronics and SK Hynix take the lion's share of memory chips in the global market is their unmatched technology. Disclosing Samsung's reports at a time when foreign competitors are dying to steal our technologies is no different from harming our own national interest.
The ministry's initial decision to disclose reports to the families of an employee who died working on semiconductors at the factory in Onyang followed a court's ruling that obligated the company to reveal the factory's reports of that year. However, it is not understandable that the ministry changed its order to make public the reports of not only the Onyang factory but also factories in Gumi, Giheung, Hwaseong and Pyeongtaek, which run completely different processes, even to the third parties. It is certainly the government's abuse of authority.
Samsung is planning to submit the panel's conclusion as reference materials to the court and the Central Administrative Appeals Commission. As the panel's conclusion is not legally binding, it alone cannot overturn the ministry's decision. Yet, the ministry, as an official government agency, should have come up with a way to protect both the country's key industrial technology and employees' right to health. Making a hasty decision to disclose technology without any prior consultation with experts or related departments is nothing but an act of an industrial spy for foreign competitors.