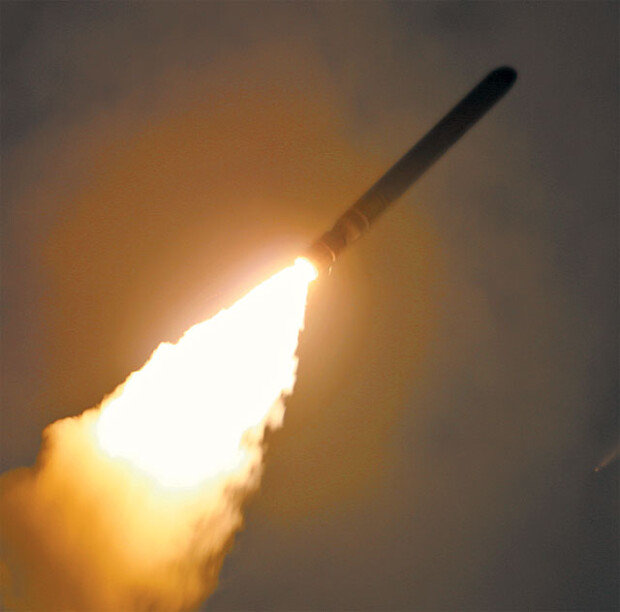 U.S., British and French forces launched 105 missiles at three targets in Syria about 4 a.m. Saturday (local time), destroying three facilities including a key chemical weapons research center. The strikes, which lasted an hour, came a week after an alleged gas attack carried out by Syrian government forces on a rebel-held city of Douma in the Eastern Ghouta region. A bloody nose strategy, which the Trump administration had suggested in reference to military options against North Korea last year, was delivered against Syria first. Washington regards the use of chemical weapons as "red line."
"A perfectly executed strike last night. Could not have had a better result. Mission accomplished," U.S. President Donald Trump tweeted, hailing the strikes. The Pentagon said a total of 105 missiles were launched, hitting three targets, and it had not received reports of civilian casualties in the attack. Satellite images show damage done to three facilities – Syria's Barzah research and development center in Damascus, the Him Shinshar chemical weapons storage facility, and a command post near Homs.
U.S. Ambassador to the United Nations Nikki Haley said the U.S is "locked and loaded" if Syria uses gas again.
Min-Woo Park minwoo@donga.com · Jeong-Hun Park sunshade@donga.com