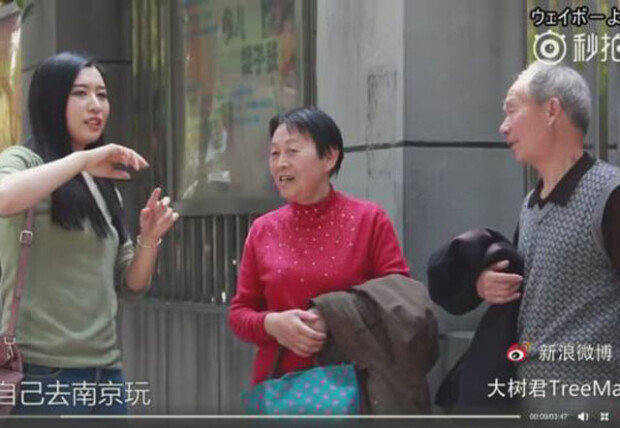 A video of Chinese residents in Nanjing, China where hundreds of thousands of civilians were slaughtered in the hands of the Japanese army during the Sino-Japanese War, kindly guiding a Japanese girl asking for directions has taken the Internet by storm in China, NHK reported Monday.
This video was recently produced by China's "Personal Media" team, which posts videos and comments on the Internet. The video was submitted last Wednesday to Weibo, Chinese version of Twitter.
In the video, about 20 Chinese local residents kindly show the way when a Japanese girl studying in China asks for directions. The Japanese girl says in the video that she was afraid that people in Nanjing would hate Japanese due to the Nanjing Massacre. Then the residents say "What happened in the past has nothing to do with the current generation," or "We are all friendly to Japanese," according to NHK.
The video already has more than 3 million views. According to NHK, there are some negative comments like "Still, it is hard to like Japanese," but there are also many positive comments like "heart-warming" or "touching."
Young-A Soh sya@donga.com