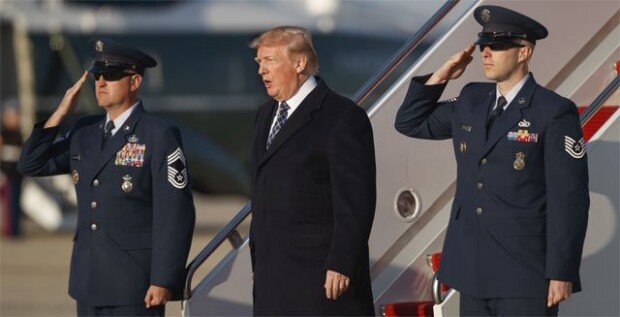 This time, China delivered North Korean leader Kim Jong Un's message to the White House. Just as South Korea's special envoy to North Korea visited the White House in person and briefed U.S. government officials on North Korea's determination for denuclearization and talks with the United States, a Chinese delegation visited the White House to deliver outcomes on Kim's visit to China, stepping forward as arbitrator for inter-Korean issues.
In response to China's announcement on Kim Jong Un's visit to China after the North Korean leader left Beijing, the White House issued a statement on Tuesday and confirmed the visit. In a statement, White House spokesperson Sarah Huckabee Sanders said, "The Chinese government contacted the White House earlier on Tuesday to brief us on Kim Jong Un's visit to Beijing." In a regular briefing held earlier, Sanders answered to a question asking whether President Trump was briefed on Kim's China visit, saying that the president is closely following the latest trends on North Korea on various fronts.
The White House also said that the briefing included a personal message from Chinese President Xi Jinping to President Trump, which was not disclosed. It is believed that the message includes Kim's willingness on denuclearization or China's role in relation to North Korea-U.S. summit talks.
There is a chance that China, whose role has been nearly minimal in the recent amicable mood on the peninsula, may have strongly appealed to North Korea prior to the North Korea-U.S. summit. In an interview with the Voice of America, former White House Advisor of Asian Affairs Dennis Wilder said that China must have nearly forced Kim to visit China in order to listen to circumstances of inter-Korean and North-U.S. summits.
"Kim Jong Un just sent a powerful message to U.S. President Donald Trump ahead of planned talks: China is back on North Korea's side," Bloomberg reported. "Closer China ties would help North Korea undermine sanctions and raise the cost of any U.S. military action even further." CNN commented that the United States may find itself outflanked if North Korea proposed a Chinese-backed freeze-for-freeze, or similar first step towards denuclearization.
Yong Park parky@donga.com · Gi-Jae Han record@donga.com