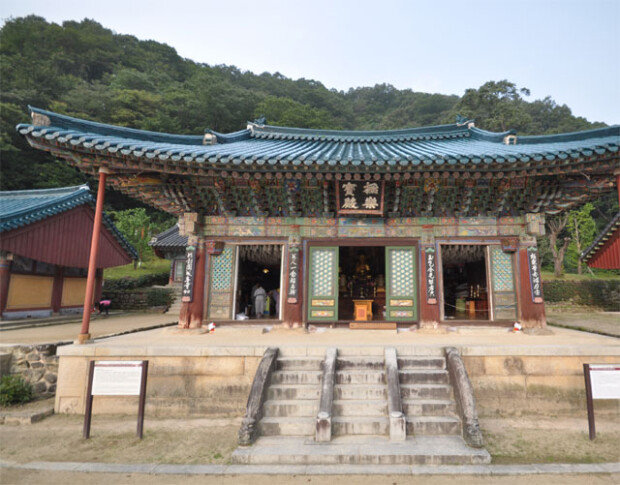 The Cultural Heritage Administration announced Tuesday that it would designate "Geukrakbojeon of Sinheung Temple" in Sokcho City, Gangwon Province as a treasure.
The Royal Buddhist Temple, which was originally built in the 15th century, was reconstructed in 1644, the 22nd year of King Injo in the Joseon Dynasty, and the Buddhist sanctuary was a place that was used to pray for peace and repose of the royal family.
Geukrakbojeon of Sinheung Temple has been acclaimed for its detailed decoration and outstanding formation as well as its condition, and earned praises that the Buddhist asset is of value to the nation's historic and cultural sector. The national cultural agency will have a 30-day deliberation period before the official announcement.
Won-Mo Yu onemore@donga.com