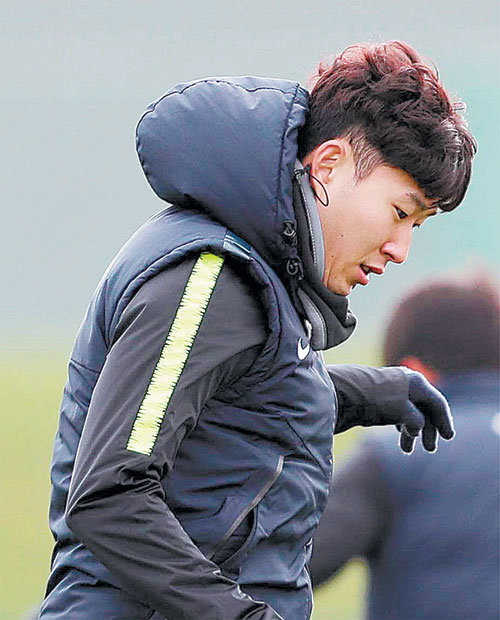 The Korean national football team will have a tryout match with Northern Ireland in Belfast, at 11:00 p.m. on Saturday, and it is expected to serve as a simulation game against Sweden, the first team that Korea will face in Group F of the upcoming 2018 World Cup in Russia. Northern Ireland is known for their play style similar to that of the Swedish national team, which advanced to the main stage after subduing Italy's catenaccio in the preliminary playoff match of the 2018 Russia World Cup. "Northern Ireland is a team that boasts outstanding defense skills even in Europe. Their tenacity and mentality are also admirable," said Han Joon-hui, a football commentator of KBS. "They are a suitable training partner for Korea to prepare for the Sweden match."
In other words, Korea must take the Belfast match as a chance to find a solution to Sweden. "If we cannot break the wall of Northern Ireland, it is impossible to defeat the Swedish team, which is stronger than the Northern Ireland team," Han said. "It won't be easy for us to advance to the next round without defeating Sweden. We need to find a way to beat Sweden by playing head-on against Northern Ireland."
"We will play with Northern Ireland as if the team is Sweden or Germany," said Shin Tae-yong, head coach of the Korean football national team. Team Korea will play their first game in Group F for the Russian World Cup against Team Sweden, which is ranked 19th in the FIFA world rankings, before facing Mexico and Germany in the same group, which are ranked 17th and 1st, respectively in the world rankings.
Northern Ireland's towering height of defenders will be a tough challenge to Team Korea. Center back Jonny Evans is as tall as 188 centimeters, and Gareth McAuley is 195 centimeters, with Aaron Hughes and Conor McLaughlin standing 183 centimeters tall. Craig Cathcart, a substitute center back, also boasts a height of 188 centimeters.
Northern Ireland conceded only six goals in the 10 matches in the European tournament for World Cup against Germany, Czech, Norway, Azerbaijan and San Marino. Except for allowing five goals to the World Cup favorites Germany, the Northern Irish managed to concede merely one goal against the rest of their European contenders. In fact, Northern Ireland only allowed one goal against Switzerland during the two playoff games, losing the ticket to Russia by a whisker.
It appears that Head Coach Shin will hire Son Heung-min (Tottenham) as one top in a bid to break the towering wall of the Northern Irish defenders, with Lee Keun-ho (Gangwon) or Hwang Hee-chan (Salzburg) being Son's potential partner for attack. The idea is to create space behind the defense by outsprinting tall and rather slow defenders.
Son Heung-min, Lee Keun-ho and Hwang Hee-chan, who are proving to be in elite form lately, will stir the penalty areas with agile movements, with center midfielder Ki Sung-yueng (Swansea City) and wingers Yeom Ki-hoon (Suwon) and Lee Jae-sung (Jeonbuk) supplying accurate passes from the center and both sides. Lee Keun-ho, who sustained bruise in a K-League match last weekend, could join the starting line-up, depending on his recovery progress. Kim Shin-wook (Jeonbuk), one of the tallest Korean forwards, is expected to play as a joker in the latter half of the games to find the net with his head in set pieces.
Jong-Koo Yang yjongk@donga.com