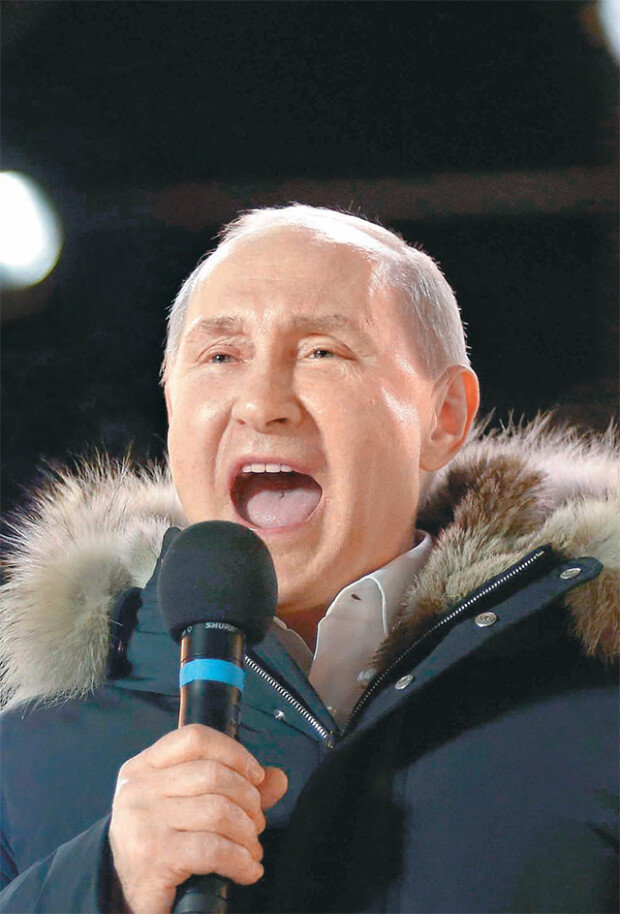 Russian President Vladimir Putin secured a landslide election victory on Sunday (local time), taking office for the fourth consecutive time. Putin's latest election victory will allow him to stay in power by 2024, making him the second longest-serving ruler of Russia since the Russian revolution, following Joseph Stalin, who ruled the country for 29 years.
President Putin recorded a 76.65 percent of polling rate, which is an all-time high. The figure is higher than 64 percent of the 2012 election as well as the 71.3 percent of voting rate in 2004. Remarkably, the Russian president swept 90 percent of the votes in the Crimea, which was annexed to Russia in 2014. President Putin attended a gathering in Moscow after the exit poll announcement. "The result of the voting is derived from the confidence and hopes of the Russian people towards the future development of Russia," he said before chanting Russia along with the crowd.
Having won the national vote of confidence yet again, President Putin, who has stressed the need to build a "strong Russia," is expected to tighten his grip on authoritarian ruling domestically, while pursuing hawkish foreign policy.
Jung-Min Dong ditto@donga.com