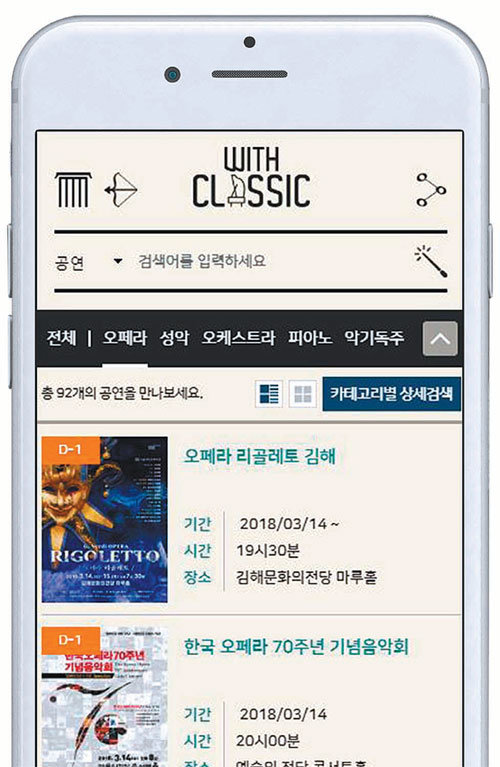 Time passes especially slowly in the realm of classical music. Many hold on to CDs, LP records, and live concert halls in the era of digital music. This is because formality and appreciation of sound is considered to be more important in comparison to other genres.
However, things are changing these days. Services such as mobile applications that provide information of concerts or digital recordings are being introduced. This recent trend is being led by "classical music startups" armed with knowledge of classic music and edgy style.
By using the app "Classic Manager," many have transformed into classical music experts from classical music newbies. Classic Manager, launched by startup "Artists' Card" last year, helps anyone easily access classical music.
For example, searching for Debussy's "Claire de Lune" lets you stream almost all the versions of the recording. It provides not only information on Debussy's life, the anecdotes behind the piece, but also the musical score. Composer Jung Yeon-seung, CEO of Artists' Card, explained, "We've developed an automatic curation system based on a large database." Classic Manager has been downloaded by about 150,000 users to date.
App "WithClassic" is an Internet platform merging information of small and large classical music performances. The app provides not only large concerts but also one-person shows discovered offline, free concerts and neighborhood shows. Former web designer with a passion for vocal music, WithClassic CEO Yim Jae-han said, "We are preparing a service for selling tickets to shows produced by crowdfunding."
Overseas, classical music startups have already gained a foothold. "Classical Network," a streaming service for the unpublished recordings of domestic classical music performers, was created after benchmarking Dutch startup "TrueLinked," which helps musicians find work, and England's "SYOS," which sells customized mouthpieces" are in the spotlight.
Seol Lee snow@donga.com