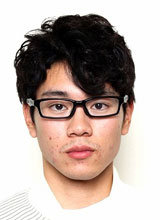 A Japanese sports player got caught for using prohibited drugs at the 2018 PyeongChang Olympic Games. This is the first doping case of this Winter Olympic Games and the first case for Japan in its history of Winter Olympic participation.
The Anti-doping Department at the Court of Arbitration for Sport (CAS) reported Tuesday that Saito Kei, a Japanese short-track speed skater who skates for the 5,000-meter relay, had a positive doping test. The drug detected in the doping test was acetazolamide, a diuretic, which is used to treat glaucoma and prevents other drugs from being detected. The so-called "masking agent" has been prohibited as many sports players use it to hide muscle enhancing drugs they take.
Since the announcement was made before 7:00 p.m. on Tuesday, when the preliminaries for men's 5,000-meter relay began, it does not affect relay results. Saito has been disqualified and has to leave the Olympic Village until final results come out. If he gets another positive reaction in final results after the PyeongChang Winter Olympic Games closes, Saito will receive additional punishments, such as being banned from competing in future games.
"I was shocked by the test results. I have no reasons to take prohibited drugs, and I have nothing to gain by taking those drugs," Saito spoke through the Japanese Olympic Committee. "I think it happened by accident because I haven't even realize it."
Saito, who was to compete in the Winter Olympics for the first time, is a rising star of Japan's short-track speed skating. He has contributed to Japan's winning the third place in the 3,000-meter relay of the 2013-2014 World Junior Championships. At the PyeongChang Winter Olympic Games, he was scheduled to skate as a reserve player of the 5,000-relay game, in which four skaters take turns to skate. Japan will compete in the relay only with the remaining skaters, without Saito.
Seong-Taek Jeong neone@donga.com · Won-Jae Jang peacechaos@donga.com