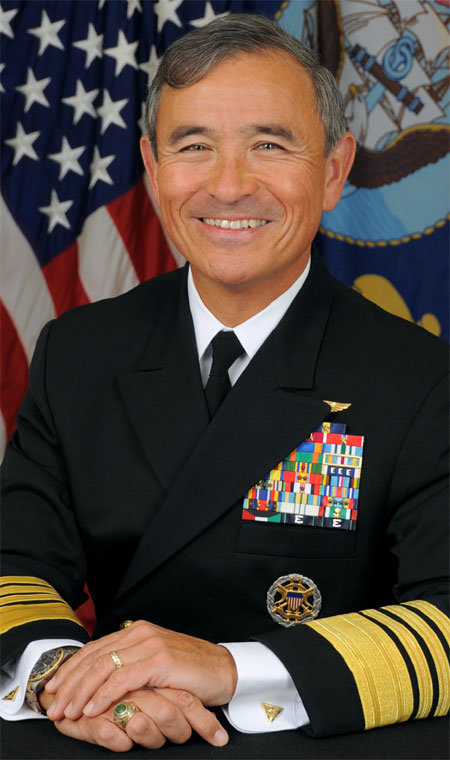 As U.S. President Donald Trump on Friday named Adm. Harry Harris, the commander of the U.S. Pacific Command, as the next American ambassador to Australia, China's state-run media on Sunday joined in a chorus of criticism over Trump's pick. China's official press Xinhua news agency reported Harris is known as the U.S. military's hard-liner with his hawkish views of the Asia-Pacific policy and described him as someone who is set to launch a war tonight.
How come the Chinese official news agency, which speaks for its government, poured out a barrage of criticism to the U.S Pacific commander? Above all, the nomination of a public figure with hardline stance on China is construed as Washington's move to hold Beijing in check. Also, there is an observation that the news agency's animosity toward Harris was reflected in their reports.
Harris has been assertive in his views against Beijing's military actions and its construction of military facilities on islands atop sandbars and reefs in the Spratly in the South China Sea, the disputed areas over territorial sovereignty among neighboring countries.
He has also publicly criticized China's expansionism, calling it a warmonger in the Spratly islands while urging for countries to counter Chinese muscle-flexing in the region. He upset Beijing when he led the Pacific Command to push for an increase in Freedom of Navigation Operations, patrolling inside the artificial islands claimed by China.
Wan-Jun Yun zeitung@donga.com